Do you ever miss the Flash game era? Games like Falling Sand, Line Rider, and Interactive Buddy kept me playing for hours as a kid, and now you can relive that era of Flash games with Squibble Drop on Apple Arcade.
If you don't know, Squibble Drop is puzzle title from Snickerdoodle Games in the vein of the Flash games of our youth, with over fifty puzzles to solve by drawing a single shape on-screen. From keeping meteors away from the hustle and bustle of the city, to simply helping a car cross a gap in the road, the variety of puzzles here is set to keep you on your toes and help stimulate the old brain.
As with all Apple Arcade games, providing you subscribe to the service, you can download Squibble Drop right away and you don't need a connection to play a few puzzles. That makes Squibble Drop the perfect just-in-case game, ideal for if you're ever caught on a train without service or desperate for a couple of minutes behind a screen on a rural retreat.
If you check Squibble Drop out and enjoy it so much that you want to tell everyone, you can apparently do that with some Squibble Drop merch. No, really, there's even a snazzy little bumbag for keeping your change in, just in case you want the world to see what a Squibble Drop stan you really are.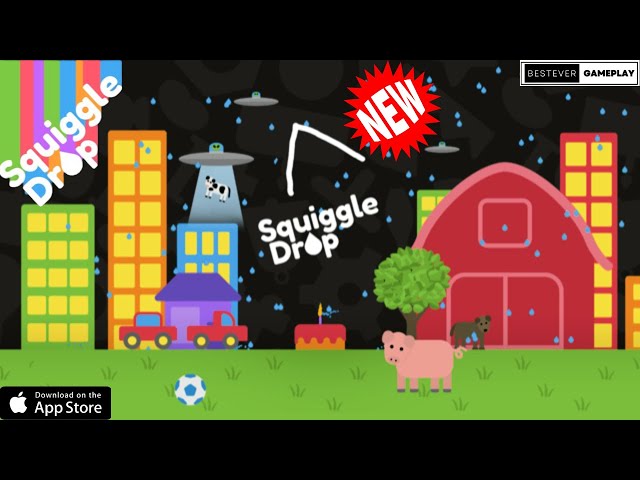 With that, you're up to date on Squibble Drop arriving on Apple Arcade. For more great titles from Apple's gaming service, check out our picks for the best Apple Arcade games. We've also got a list of every Apple Arcade game if you'd like a comprehensive overview.