It's time to lock and load because the hardcore first-person extraction shooter Arena Breakout is setting its sights on a global closed beta test later this month. Shooting straight to Android and iOS, the game strives to offer mobile players all the depth of a fully loaded, console-quality experience, with top-quality visuals and sound, extensive weapon customization, and a whole heap of mission types for you to explore.
In this first-of-its-kind mobile extraction looter shooter, you step into the combat boots of a fortune-seeking agent and set out on raids in the Dark Zone. With the freedom to fight however you desire, you can take your enemies down head-on, vouch for a more stealthy tactic, or bypass those blinding bullets altogether – your main goal is to simply survive the fight and get out alive.
To make things even spicier, Arena Breakout secures its position as a high-risk, winner-takes-all experience through its item system. If you die on the battlefield, you lose everything you've brought and everything you've looted, but if you win, you get to keep your whole cache. These stakes go beyond the battlefield, ensuring that every decision you make prior to setting out on your mission impacts the outcome. Packing heavy? You may excel at gunfights, but you have lower mobility and less room to loot. Packing light? You can get around much quicker, but you lack firepower and have to rely on your loot.
When is the Arena Breakout beta?
If this sounds like your type of game, then you're in luck. The Android Arena Breakout beta goes live on February 17, 2023, in Australia, Canada, Mexico, New Zealand, the Philippines, the United Kingdom, and the United States. For residents of Brazil, Indonesia, and Japan, the beta is set to arrive on March 9.
Unfortunately, if Apple is your weapon of choice, you'll have to wait a bit longer – but MoreFun and Tencent have confirmed that an iOS beta will also be available soon.
For more information on how to sign up for the global closed beta test, head over to the official Arena Breakout website.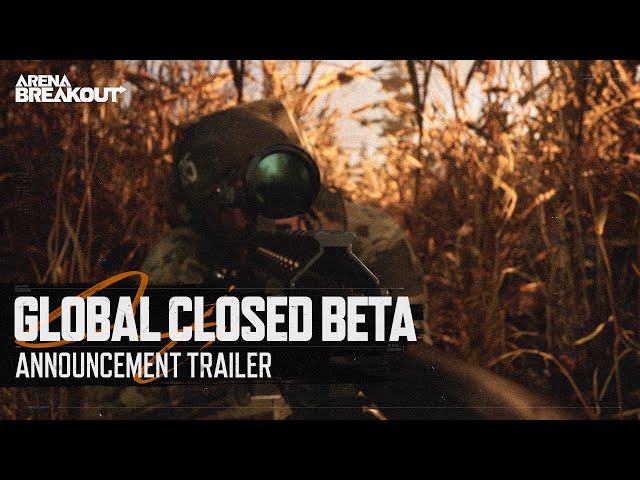 Is there an Arena Breakout trailer?
You can check out the Arena Breakout closed beta test trailer above to get a peek at the action that awaits. You can also find plenty more footage on the official Arena Breakout Youtube, including featured maps, Q&A sessions, and more.
That's all we've got on Arena Breakout beta for now. For more fights on the go, check out our lists of the best battle royale games, the best mobile shooters, and the best Switch fighting games.