Badlanders is an upcoming looter shooter from NetEase that boasts some intriguing ideas. For example, everything you earn during play is tradeable – even the items that you purchase with your own hard-earned cash. The game's replayability factor is another major boon, as the development team aims to cater to a variety of gameplay styles.
We caught up with Badlanders lead designer Yimin Tu, to take a deeper dive into the new looter shooter and discover what exactly you can expect from Badlanders. From in-game content to updates, we have got you covered. You see, NetEase hasn't created your typical looter shooter, as the game has a focus on strategic trading, allowing you to build your own "business empire" if you fancy the challenge. After all, there are always items to trade and money to spend.
NetEase first released the Badlanders beta in October 2020, though a global rollout is still incoming. If you have had your eye on this one for a while, best read on and discover what awaits you at launch and beyond.
Pocket Tactics: What are the standout features that place Badlanders above other looter shooters on mobile?
Yimin Tu: There isn't, in a strict sense, a referenceable competing product from the mobile game market. So we have devoted a massive amount of time to designing and researching the gameplay, gaming experience, player growth cycle, and so on.
Badlanders has many innovative features. However, if we have to pick the most impressive one, it has to be free trade. That's because free trade helps create an economic circulation for the game. Compared to repetitive fighting, it considerably enriches the gameplay of in-battle looting and off-battle progression.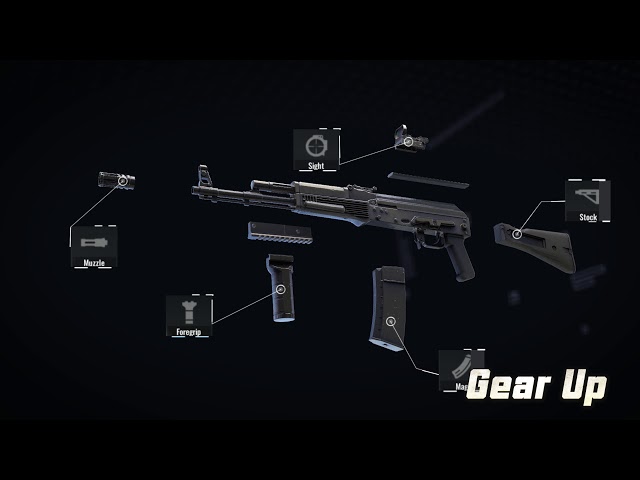 Could you elaborate on the game's economic features? What exactly can players sell and trade?
All in-game items are tradable. The range includes firearms, accessories, supplies, and everything you purchase or buy away from battles. Players can opt to trade at a trading house designated by the system or with other players. As a seller, you can freely sell supplies brought out from a battle round, or even make the best of your business acumen and act as a merchant to buy low and sell high so that you can create your own "business empire". As a buyer, you can exchange for more powerful gear from shelved items to achieve greater yields in subsequent battles.
How much freedom do players have when creating their loadout? Is there a weapon to meet all manner of play styles?
In Badlanders, there are roughly five customisable gun attachments: muzzle, sight, magazine, stock, and grip, which can satisfy the basic needs of players for weapon modification. We are also working hard to introduce more types of attachments to extend the varieties of accessories for players. On top of that, we have also introduced an extended attributes system to increase the differentiation of firearm accessories, further expanding the room for firearm modification.
As we may find in actual battles, different battling environments and tactics impose different requirements on firearms, making it almost impossible to find a one-fit-for-all weapon. Weapon modification improves scenario adaptability and operability of guns, which therefore increases players' battling capabilities. However, the simple numerical growth does not make firearms go beyond their categories, and modified weapons will still retain the essential characteristics of their types.
Take submachine guns, for instance. In most games, the main features of submachine guns are that they deal great damage at close range, offer excellent manoeuvrability, but suffer from a rather limited firing range. We reflect these classic features of SMGs in our game, too. Players can compensate for the shortfalls and strengthen the advantages of submachine guns through modification to some extent.
However, on critical attributes, such as firing range, modification cannot give a submachine gun the same firing range as rifles. In this way, we increase the degree of freedom of weapon modification without blurring the boundaries of different firearm categories.
When can players expect to take their fight to different landscapes and maps?
Presently, the game is still in its beta test stage. So our primary goal is to collect player feedback on the gaming experience and understand the efficiency of their growth to optimise the game constantly.
Right now, there are two maps available for players. The Shelter is the more comprehensive one, as it offers both indoor and outdoor environments on a smaller scale so that players can expect more intense encounter battles and concentrated resources. The Red Beach Foundation, on the other hand, is a pure indoor map that will provoke more gunfights. The two maps are still under adjustment, as we are working to optimise their resource allocation and fighting environments.
We are also working non-stop on new maps and will release them when they reach our releasing standards. What we can say right now is that the upcoming Desert map is of a larger size to accommodate more players in one battle round. In addition, we hid some easter eggs on this map. They contain clues to the background stories of the game's universe.
How frequently can players expect to see new content, such as weapons, hitting Badlanders?
We will make at least one content update every two weeks. And we plan to release the new contents that we mentioned above gradually as the game updates, which includes game optimisation, accessory updates, and major updates like new maps, modes, and tournaments.
In the beta test stage, one of our primary goals is to improve the game experience and make it more satisfying for both the players and us. After the beta test, we will accelerate the speed of content updates and enrich in-game content in a more detailed manner, allowing players to continuously gain surprises and a sense of novelty from the game.