Last month, all of our prayers were answered when Nintendo announced Bayonetta 3's release date, which happens to be just a few short months away, and we know we're not alone in our excitement at joining the legendary Umbra Witch on yet another journey, as wee undoubtedly encounter and fight an abundance of angels and enemies.
Well, there might be even more reason to celebrate as series director Hideki Kamiya claims to have plans for Bayonetta 4 and beyond. Or, more specifically, according to a tweet, the industry icon has ideas that can take us all the way to Bayonetta 9, and we don't even have our hands on Bayonetta 3 yet. The prospect of spending even more time with the sexy witch is an exciting one.
Evidently, we aren't the only ones keen for even more time with this videogame queen, as comments on a Reddit thread show that fans have multiple ideas for what they'd like to see in the future. Admittedly, nine games sounds like a heck of a stretch, and Kamiya is a bit of a jokester, but hey, Bayonetta 4 seems a given even at this point.
As for what Redditors would like to see, a crossover with Capcom's Devil May Cry, an idea we support wholeheartedly. Just imagine Bayonetta and Dante together, side by side, fighting both angels and demons. What a treat that would be. While we're at it, why not throw Vergil in too? Then we've got ourselves a party.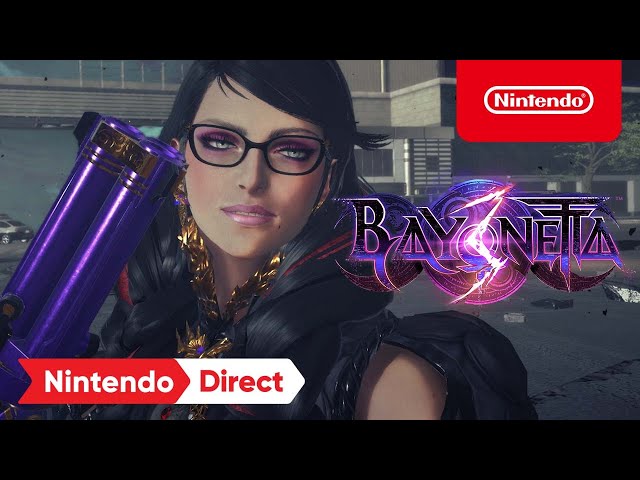 What is the Bayonetta 3 release date?
As great as it is to speculate on what the future holds, we still need Bayonetta 3 to come out, but there's not long to wait as the Umbra Witch makes her long-awaited return on October 28. If you can't wait to get your hands on the game, head over to our Bayonetta 3 pre-order guide to discover where you can buy it and what bonuses you can get.
If you need something to keep you busy until then, check out our picks for the best hard games on Switch and mobile, you need to keep your skills sharp if you want to make those angels flock off.