If you're looking for the best stylus phones, we're here to help. Frankly, our grubby fingers sometimes get in the way, and we don't want to make a mess of a gorgeous shiny phone screen. Plus, it just feels good to tap a stylus, whether it's adding a touch of professionalism to emails or helping us reach high scores in Bejeweled. If you want to pick up a pen, then our guide is the one for you!
While this is a market that Samsung dominates (and rightly so), we also dive into great picks from Motorola, Microsoft, and TCL. Hopefully, there is something no matter your budget, and you can get the stylus phone of your dreams without breaking the bank. Of course, if you want to browse even more great devices, be sure to check out our amazing guides to the best budget gaming phones, the best Xiaomi phones, and our guide to the best Samsung phones might even have a couple of entries from the list snuck in there.
Why you can trust our advice ✔ At Pocket Tactics, our experts spend days testing games, phones, tech, and services. We always share honest opinions to help you buy the best. Find out how we test.
Here are the best stylus phones in 2023:
1. Samsung Galaxy S23 Ultra
A beautiful phone, with a great camera, but a flagship price to match.
Samsung Galaxy S23 Ultra specs:
| | |
| --- | --- |
| | |
| Display | 120hz, 6.8-inch AMOLED (3088 x 1440) |
| Battery | 5,000mAh |
| Chipset | Qualcomm Snapdragon 8 Gen 2 |
| RAM | 8GB/12GB |
| Storage | 256GB-1TB |
Pros:
200MP camera is stunning

Powerful Snapdragon 8 Gen 2 chip

Improved battery efficiency
Cons:
Very expensive

Can't expand storage

Only 45W wired charging
One of the newest phones on this list, and fittingly one of the most expensive. The Samsung Galaxy S23 Ultra is a fantastic choice if you can afford it, and features some of the most impressive features on the market right now. It also comes bundled with a stylus that slots into the phone's chassis itself, so you can use one right out of the box.
For that premium price, Samsung is packing the S23 Ultra with a 200MP camera, which currently makes it one of the most impressive on the market. This sits shoulder to shoulder with fierce competition like the Pixel 7 Pro and the iPhone 14 Pro. You can blow up pictures to inspect every single detail, and the five separate cameras work together to create beautiful, bright, and crystal-clear results.
While the 5000mAh battery is the same as the previous Samsung Galaxy S22, the S23 boasts the new Snapdragon 8 Gen 2 chip, which seems to be working overtime to improve efficiency. This way, that same battery is giving you a lot more juice for your day-to-day tasks, even when testing out some of the more demanding games.
Right now, the Samsung Galaxy S23 is one of the most impressive phones on the market, but you're paying a premium for that quality. If you want a device that can absolutely do it all, then feel free to splash out on this incredible product. A stellar camera, gorgeous AMOLED display, powerful chipset, and 8GB RAM as standard mean this is a great pick whether you're a professional or a gaming pro.
Check out our Samsung Galaxy S23 Ultra review for more of our thoughts.
2. Samsung Galaxy S22 Ultra
A great value stylus phone.
Samsung Galaxy S22 specs:
| | |
| --- | --- |
| | |
| Display | 120Hz 6.8 inch AMOLED (1440 x 3088) |
| Battery | 5,000mAh |
| Chipset | Qualcomm SM8450 Snapdragon 8 Gen 1 |
| RAM | 8GB/12GB |
| Storage | 128GB-1TB |
Pros:
Gorgeous, bright display
Solid camera
More affordable than the S23 Ultra
Cons:
Older chipset than the S23 Ultra

Can't expand storage

Only 45W wired charging, and 15W wireless charging
If you like the look of the S23 Ultra but can't justify the hefty cost, then its predecessor may be the one for you. The Samsung Galaxy S22 Ultra is a solid stylus phone that is a little bit behind its successor, but still offers solid performance, a stunning display, and more for a slightly lower price.
The S22 Ultra comes bundled with an incredibly smooth S Pen boasting a latency of only 2.8ms that slots right into the phone's built-in pen holder. The phone uses AI to predict your hand movements, emulating that real pen-and-paper feel, and offers a very accurate handwriting to text conversion so you can jot down notes on the go without worrying about deciphering them later. Plus, its 120Hz AMOLED screen is just as impressive as the S23's, offering a gorgeously vivid and smooth display.
Around its 2022 release, the Samsung Galaxy S23 Ultra was a major competitor for the best camera phone on the market and, while newer phones have out-paced its specs now, it still stands up today. It boasts a 2.4um pixel sensor for capturing more light and data, a 12MP ultrawide lens, and dual 10MP telephoto cameras, offering 10x optical zoom and 100x space zoom.
On top of that, it makes use of a Super Clear Glass lens for capturing low-light photos without flare, as well as adaptive pixel technology that combines nine pixels into one. As a comparison, its camera is a good leap ahead of both the S21 and the iPhone 13 Pro Max, capturing far sharper and more detail images regardless of lighting.
The S22 Ultra was one of the first phones to make use of the Qualcomm SM8450 Snapdragon 8 Gen 1 chipset. Like the camera, newer phones now have the Gen 2 version of the chipset. This means it's a little behind some of its competitors, but it still offers silky smooth performance. Whether you're browsing and switching between apps, diving into some of your favorite mobile games, or curling up to watch a movie, it's sure to keep up with your everyday needs.
On the other hand, the S22 Ultra is still pretty expensive, especially if you go for the higher storage versions – which you may want to do, considering there's no expandable storage via microSD slot. Additionally, while its battery capacity is decent, its lackluster charging of 45W wired and 15W wireless is quite disappointing. However, if you're happy to splash the cash and can deal with the minor downsides, it will certainly serve you well.
3. Samsung Galaxy Fold 5
A gorgeous foldable phone with improved performance.
Samsung Galaxy Fold 5 specs:
| | |
| --- | --- |
| | |
| Inner display | 120hz, foldable HDR+ 7.6" AMOLED (1812 x 2176) |
| Cover display | 120hz 6.2" AMOLED cover display (904 x 2316) |
| Battery | 4,400mAh |
| Chipset | Qualcomm Snapdragon 8 Gen 2 |
| RAM | 12GB |
| Storage | 256GB – 1TB |
Pros:
Beautiful foldable display

Improved battery performance

Huge 12GB RAM
Cons:
High price point

Durability concerns

Not exactly compact

Same cameras as the Fold 4
Another Samsung pick, but it is a leader in the market for a reason. The Samsung Galaxy Fold 5 is a large device and it folds out to boast a brilliant display. It doesn't exactly fit snugly into the pocket, but if you're buying a foldable, you might not care about portability anyway. Plus, typing on the thin outer display can be a bit of a pain.
However, getting through tasks, scrolling social media, and just generally messing around with that huge unfolded display is a breeze, especially if you pick up a stylus. The power of the Snapdragon 8 Gen 2 not only helps the OS in every aspect but is also helping to squeeze a little more life out of that 4400mAh battery.
If you already have the Fold 4, there's sadly not a huge amount of difference here. The aforementioned improved chipset is the main push, but a couple of design changes do make a difference. The Samsung Galaxy Fold 5 boasts a better hinge that lets the phone fold completely flat, unlike its predecessor.
It depends on what you want from a phone, but the Samsung Galaxy Fold 5 is a great pick for watching videos, reading books, and playing games on that huge display. Only you can decide if those functions are worth sacrificing portability (and a decent chunk of change), but if you like getting work done on your smart device, the new Fold 5 is an absolutely fantastic pick.
For a more in-depth look at this beauty, take a look at our Samsung Galaxy Z Fold 5 review. Or, if this one's a little out of your price range, you can see how its predecessor sizes up with our Samsung Galaxy Z Fold 4 review.
4. TCL Stylus 5G
A great pick for buyers on a budget.
TCL Stylus 5G specs:
| | |
| --- | --- |
| | |
| Display | 6.8" LCD (1080 x 2460) |
| Battery | 4,000mAh |
| Chipset | MediaTek Dimensity 700 |
| RAM | 4GB |
| Storage | 128GB (expandable with microSD) |
Pros:
Great price point

Large, bright display

Impressive camera performance
Cons:
Subpar battery

Can't manage some games

Poor RAM and slow OS
Sometimes we don't have loads of cash to splash or simply want to get the job done. The TCL Stylus 5G is here to provide a great entry point Android device with a stylus, and that's just about everything it does. For that great budget price it's hard to complain, just don't go in with huge expectations.
For that budget price, however, you are getting quite a wide and bright screen, which alongside the stylus means this could be a fantastic pick for older users who simply want to browse emails and maybe scroll through some videos. If you need to grab a phone for Gran, she's going to love that slide-out stylus.
It also features a 50MP camera which is not bad for this budget range, and pictures do look lovely on that modest display. The sensor captures color accurately, and if you just need to grab a few snaps the TCL Stylus 5G won't disappoint you.
However, if you're looking for a stylus phone that also plays some games, the TCL Stylus 5G just doesn't have the power under the hood. With just 4GB RAM and that MediaTek Dimensity 700 chip, don't expect to load up Honkai Star Rail and get anything near a playable experience. It's absolutely fine for Fruit Ninja, but just make sure you adjust your expectations.
5. Motorola Moto G Stylus 5G
A mid-range choice with great power for the price.
Motorola Moto G Stylus 5G specs:
| | |
| --- | --- |
| | |
| Display | 6.8" IPS LCD (1080 x 2400) |
| Battery | 5,000mAh |
| Chipset | Qualcomm Snapdragon 480 5G |
| RAM | 4-6GB RAM |
| Storage | 128-256GB (expandable with microSD) |
Pros:
Great performance for the price range

Sleek design

Fantastic battery life
Cons:
The camera isn't fantastic

Maximum 20W wired charging

Lots of needless pre-installed apps
Another budget-friendly pick, but the Motorola Moto G Stylus 5G just starts to nudge the price point into that middle range. With that enormous battery and a pretty decent chip under the hood, the Moto G Stylus is a surprising pick that performs pretty well under pressure.
The Motorola Moto G Stylus 5G is also a nice, slim device, feeling great to hold in the hand, and the compact stylus makes navigating the OS a breeze. However, the device is absolutely stuffed with unnecessary apps, so have fun getting rid of those to clear up your cluttered menus.
However, that impressive Snapdragon 480 5G does open up some gaming possibilities, though maybe don't expect the world. With this chip and particularly with the option for 6GB of RAM, titles like Genshin can get up and running fairly well, though obviously, they don't match up to more premium devices.
Similarly, the fairly standard 50MP camera is fine for snaps, but it just doesn't cut the mustard when it comes to nighttime pictures. But, as the device is pretty new, at the moment Motorola is promising around three years of updates to the OS, so if you choose the Moto G Stylus you can expect some lovely little improvement over time.
6. Microsoft Surface Duo 2
A different pick that professionals might love.
Microsoft Surface Duo 2 specs:
| | |
| --- | --- |
| | |
| Display | Two 90hz, 8.3" HDR AMOLED (1892 x 2688) |
| Battery | 4,449mAh |
| Chipset | Qualcomm SM8350 Snapdragon 888 5G |
| RAM | 8GB |
| Storage | 128-512GB |
Pros:
Fantastic display

Great pick for work-focused users

Good camera performance
Cons:
Unwieldy device

Underwhelming battery and charging

Very obvious hinges

Incredibly expensive
It's not an obvious pick, but don't count it out. The Microsoft Surface Duo 2 does still look like Dr. Frankenstein put it together, but if you're a busy professional and enjoy using Windows, then you just might have a good reason to pick this one up.
First of all, the gorgeous dual displays are really impressive. Thanks to that HDR AMOLED screen, this is a decent way to unwind and watch some of your favorite clips or flick through your holiday snaps. It's also really quite big when spread out to its widest, though that does mean it's not the most portable of devices even when snapped together again.
However, the Microsoft Surface Duo 2 is also a Microsoft device first and foremost, meaning it doesn't quite have the snappy OS of something like the iPhone or the Pixel 7. If you're used to using a Microsoft Surface or something similar, a lot of the operating system here is quite familiar, but the midpoint between phone and laptop is apparent in just how sluggish the device is at points.
It's still a phone though, and thankfully the three rear cameras are quite good. Pictures are bright and full of color, and you can grab some lovely wide-angle shots that still maintain a great amount of detail. Plus, flicking through your photos and videos on that amazing screen is a blast. With the stylus to boot, that huge screen is easy to navigate and simple to use for just about every task you can throw at it.
There are rumors that the Microsoft Duo 3 could turn up in the future, but Microsoft seems committed to improving and stabilizing the current generation of devices for at least the next year or so.
How we chose the best stylus phones
We decided on our list of the best stylus phones by comparing and contrasting a range of stylus-focused devices, and entries that represent different price points. Whatever your budget, you should find something for you here.
We also compared devices by their performance, operating systems, and chipset. If you want a stylus you likely focus on workflow, so devices like the Samsung Galaxy S23 Ultra offer a really snappy OS, plus a great collection of apps and options to make your tasks easier.
Meanwhile, devices like the Microsoft Surface Duo 2 balance somewhere between phones and laptops, meaning you can get an experience similar to that of a netbook or touch-screen laptop, while still getting the compact design you need for everyday use.
Not every pick on this list is good for gaming, especially older chipsets and anything where RAM dips towards 4GB, however, we're confident that these picks fit the needs of lots of consumers. We especially feel that some users who prefer using a stylus, and maybe don't use phones for everything like other users, will find a comfortable device here that fits their needs. Check out our how we test guide for more detail.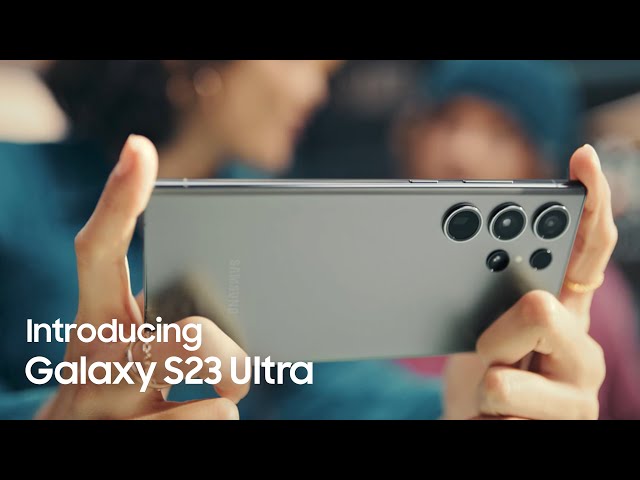 That's all we have for now folks, but if you do want a device with the juice to fire up Genshin, check out our guide to the best gaming phone in 2023. Though if you prefer a device with plenty of screen space, check out our guide to the best foldable phones in 2023 as well.