Revolution has announced the Beyond a Steel Sky release date, and it's tomorrow, June 26. Yes, we were surprised too! The developer has been putting the finishing touches on the cyberpunk Apple Arcade game since recently revealing a glimpse of what's to come in a Beyond a Steel Sky trailer from IGN.
The story trailer gives us a peek at Union City and also shows off some of the game's quirky cast. It mainly serves, however, to set the game's story in motion. You're playing as Robert Foster, a grizzled chap in a trench coat who is about to play detective – as is the cyberpunk way. A child has been stolen from a peaceful desert community and following his trail brings you to a sprawling metropolis of flying cars and high-tech.
But now we have a Beyond a Steel Sky release date, it looks like you won't have to wait long to join Foster, and dive into the Cyberpunk world of Steel Sky.
Be sure to check out this glimpse of Beyond a Steel Sky below: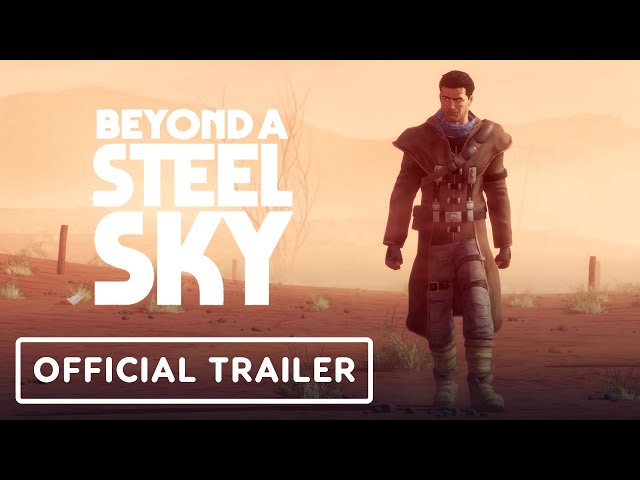 Beyond a Steel Sky is a sequel to Beneath a Steel Sky, which came out in 1994. There are plenty of gameplay differences to make it more accessible to modern players. The most notable is the leap from a 2D point-and-click side scroller to a 3D adventure game. You can still expect plenty of puzzles to solve, though.
For those whose curiosity we've peaked, you'll be able to find Beyond a Steel Sky on Apple Arcade tomorrow. We've also rounded up the best iOS and Android games to give you a headstart on that adventure in the mean time.