If you're a fan of Blue Archive, boy, do we have some good news for you, as the Summer Sky's Wishlist event is now live, but that's not all, as a new update is also out, and it includes the latest story expansion.
The Blue Archive Summer Sky's Wishlist event has a beach theme – oh, what wouldn't we give to be on a beach with some cocktails right now. The narrative follows the Trinity School students, as they work their way through a wish list. Furthermore, three new characters – Azusa (swimsuit), Mashiro (swimsuit), and Tsurugi (swimsuit) – make their debut. The first two inflict large amounts of damage with their skills, while the third has the ability to increase the damage of her basic attacks.
During Summer Sky's Wishlist, you have the chance to earn a number of rewards, including Tsurugi, character growth items, a superior enhancement stone, and a range of furniture items. So, make sure you complete event tasks to earn some in-game currency.
As for the latest Blue Archive story expansion, you can look forward to 14 new episodes, 12 quests, and three challenge stages.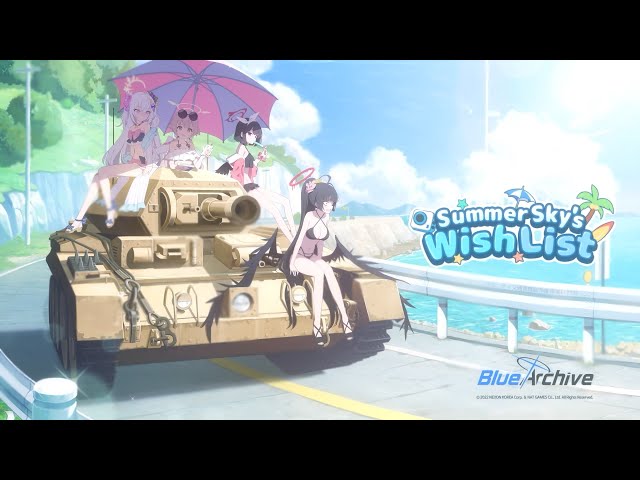 When does the Blue Archive Summer Sky's Wishlist event begin?
The Blue Archive Summer Sky's Wishlist event is already here, so get out there and catch some rays.
If you're after some useful freebies, make sure you check out our Blue Archive codes list. We also have a Blue Archive tier list if you're new to the game, and want to learn who the most powerful characters are.
Alternatively, our list of the best mobile RPGs has some great recommendations if you're after something new to play.