A new Brown Dust 2 trailer is offering a look into the forthcoming sequel to Brave Nine, with the short clip giving us some serious Spy x Family vibes thanks to a mix of anime and espionage tropes squeezed into ninety seconds. If it plays anything like it looks in the trailer, we're sure you're in for a treat in this strangely named follow-up.
The latest promo clip shows three different character packs available in the upcoming title, those being high school fantasy, post-apocalypse, and spy and action. Each element has a slightly different look, with the post-apocalyptic section distinctly reminiscent of the grey sectors of Midgar of Final Fantasy XII, the high school portion pointing towards Persona as an influence, and the spy characters clearly inspired by a mixture of anime spy heroes like the spy family of Lupin, as well as Western classics like James Bond and Mission Impossible.
It appears as if the three different character packs will belong to individual experiences, with each section having its own heroes and villains. Either way, all three options offer a vastly different world from the core high-fantasy setting of Brown Dust 2, so we're excited to see how the gameplay transfers across in-game time and space.
When is the Brown Dust 2 release date?
Unfortunately, we don't have a Brown Dust 2 release date just yet, but the developer is currently aiming for a 2023 release window.
Is there a Brown Dust 2 trailer?
As our headline suggests, there is indeed a Brown Dust 2 trailer, in fact, there are a couple of them, and you can check them out below.
For more backstory and lore from the world of Brown Dust 2, check out the initial trailer.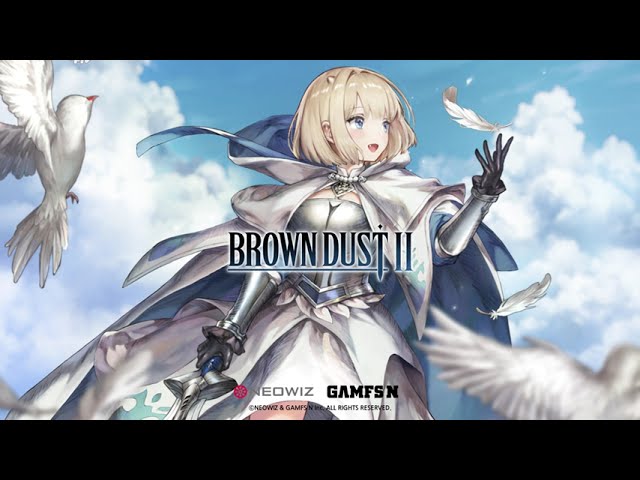 There you have it, all you need to know about the latest Brown Dust 2 release date and trailer. For some free gacha goodies, check out our Genshin Impact codes guide