Our BTS Universe Story guide will help introduce you to the zany universe of the latest mobile game to feature your favourite K-pop band. If you haven't heard of this, it's, effectively, a choose your own adventure that draws inspiration from Groundhog Day or Majora's Mask. You play as SeokJin, and have to try and rescue the BTS members from a variety of, often grizzly, fates.
In this guide, we're going to walk you through the basics of the experience, including the BTS Universe Story release date, how to download it, grab the APK, and watch the trailer. We'll also provide you with a bunch of tips and tricks that will help you make the most of your time spent with the adventure.
If you're looking for more games to play, we'd recommend checking out our best iOS games and best Android games lists, which should keep you busy for some time with plenty of awesome mobile games. Now, let's take a look at our BTS Universe Story guide.
Here's what's in our BTS Universe Story guide: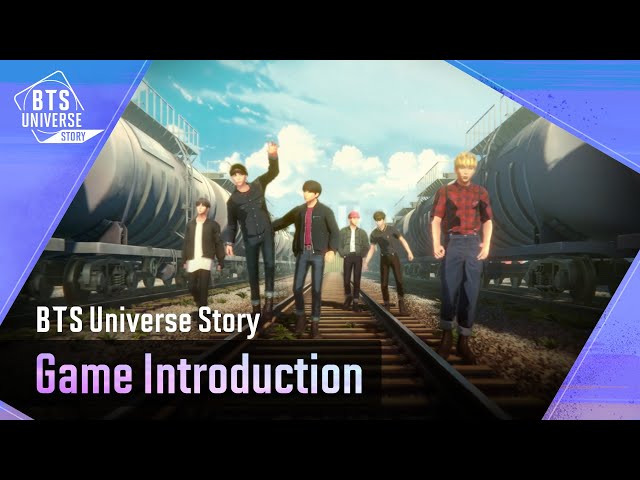 BTS Universe Story trailer
Not sure whether BTS Universe Story is for you? Check out the above trailer for a taste of how it plays in action.
BTS Universe Story download
You can grab BTS Universe Story from the App Store or Google Play.
BTS Universe Story APK
Can't grab BTS Universe Story from Google Play? Grab the APK from our trusted source, APKPure.
BTS Universe Story PC
If you'd like to play BTS Universe Story from the comfort of your desk, you've got a bunch of different emulators to choose from:
Like playing on the big screen? Check out our Android games on PC guide then!
BTS Universe Story online features
BTS Universe Story is a deeply social game, that almost feels like a social media in itself. You can share screenshots in-game with the 'Screen!share' feature, and create your own stories featuring the BTS members that you can share with the rest of the community.
BTS Universe Story tips, tricks, and cheats
Now that we've got the basics out of the way, let's take a look at a few more specific tips and tricks that can help familiarise you with how best to play it.
Trial and error: the only real way to figure out the solutions to each of the problems you face in BTS Universe Story is to use trial and error. You won't know the outcome of your actions until you've completed the story, so keep trying different options until something works
Achievements: you can claim some lucrative in-game rewards by completing achievements, which are in the eponymous tab in the settings menu. Make sure to head there after completing each chapter to see if there are any new goodies.
Pre-registration: if you pre-registered for BTS Universe Story, you should have a reward hiding in your inbox. Make sure to grab it
Jewels: this is a premium currency that allows you to draw for outfits and accessories in the shop. You can purchase these directly, using actual cash, or earn them by completing achievements
Tickets: tickets allow you to experience content created by the community, and you can purchase them using Jewels. Each episode costs a single ticket.