It's that time again soldier, as the new CoD: Mobile season is officially here, dubbed Call of Duty: Mobile Tropical Vision, season five is a momentous occasion, as it features the first-ever female-led cast, and what a treat that is, especially with what's up for grabs in the new battle pass.
In the free version of the Call of Duty: Mobile Tropical Vision battle pass, you can get your hands on the tiki troops shotgun, and a new oden assault rifle – both of these weapons pack a punch, and just might turn the tide of battle. You can also pick up the echo grenade, various camos, weapon blueprints, and a from the grave calling card. Should you decide to go premium, you can also get new characters and powerful gear.
As for the new map that makes its debut, fans of Call of Duty: Black Ops Cold War are in for a treat as Apocalypse hits the mobile shooter. If you're unfamiliar with this location, it has plenty of interior spaces, a big outside lane, and sniping spots, which means it suits all players.
If that's not enough for you, the new seasonal challenges can keep you entertained, while also giving you the chance to pick up even more rewards.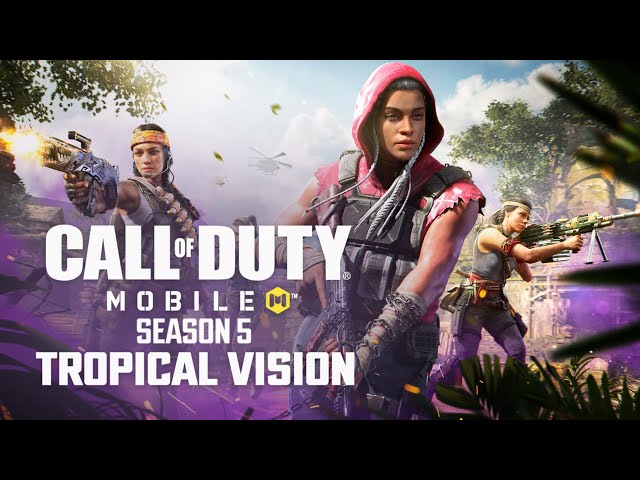 What is the Call of Duty: Mobile Tropical Vision release date?
Tropical Vision launches on June 1, so dive in, stand your ground, and withstand the storm.
Alternatively, if you're after a different game to play, our lists of the best iPhone games and best Android games are full of great suggestions.