The creator of the Street Fighter and Resident Evil series is bringing a virtual showcase to the Tokyo Game Show, with the Capcom Online Program set for September 21 to tease more information on the studios' latest and upcoming titles. With the company responsible for some of the best Switch games out there, we're hoping for more for the handheld console and mobile as the studio continues to expand its horizons.
The Capcom Online Progam is a must-watch for those who can't make the trip this time around, with the studio broadcasting the Tokyo Game Show to show off recent games like Street Fighter 6, Exoprimal, and more. Of course, as a Nintendo and mobile-orientated site, we're most interested in Monster Hunter Now, with the spin-off arriving just a week prior to the online showcase, as well as any unannounced Switch or mobile titles we might be getting a first look at. We wouldn't say no to more Ace Attorney if anyone from the developer is listening.
Outside of the upcoming monster-hunting mobile game – and check out our coverage of the Monster Hunter Now showcase if you haven't already – it isn't clear just what the studio could be bringing to the table for this special presentation. Still, last year's Capcom Online Program gave us plenty to look forward to in the form of Monster Hunter Rise DLC and a better look at Mega Man Battle Network Legacy Collection. So, we're hopeful that we Switch users are going to get at least a morsel of something to look forward to from this year's presentation.
You can tune into the Capcom Online Program on Thursday, September 21, from 07:00 PT / 10:00 ET / 15:00 BST. As ever, the best place to check out the stream is on the official Capcom YouTube channel, but it's also worth following Capcom on Twitter to find the stream link as soon as it goes live.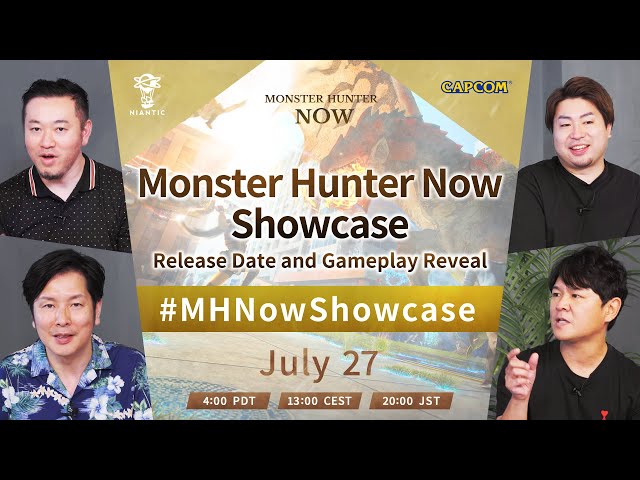 There you have it, all you need to know about the upcoming Capcom Online Progam from the Tokyo Game Show 2023. To keep yourself busy between now and then, grab some freebies with our guides to Coin Master free spins, Solitaire Grand Harvest free coins, and Match Masters free links.