The recent Monster Hunter Now showcase from Capcom reveals a load of details about the upcoming free mobile game. Developed in partnership with Niantic, the minds behind Pokémon Go, Monster Hunter Now feels less like a must-win for Capcom, and much more like something Niantic needs to be successful.
Luckily, the details in the showcase give us some confidence that the game is heading in the right direction. As is a must, there are monsters, like the Pukei-Pukei and Rathalos making a return, while six main weapon types feature in-game: sword and shield, long sword, great sword, hammer, light bowgun, and bow.
With the Monster Hunter Now release date around the corner, it's a nice time for the devs to reveal some more about how the gameplay actually works. And, well, it sounds like a Niantic game. As you explore the real world, you find monsters and fight them with a simple set of touch controls. You can also tag monsters you find to fight them later or have monsters appear in the real world via augmented reality.
You can check out the full showcase below, but keep your eyes peeled for more as we get closer to the launch – we'll bring you our thoughts as soon as possible.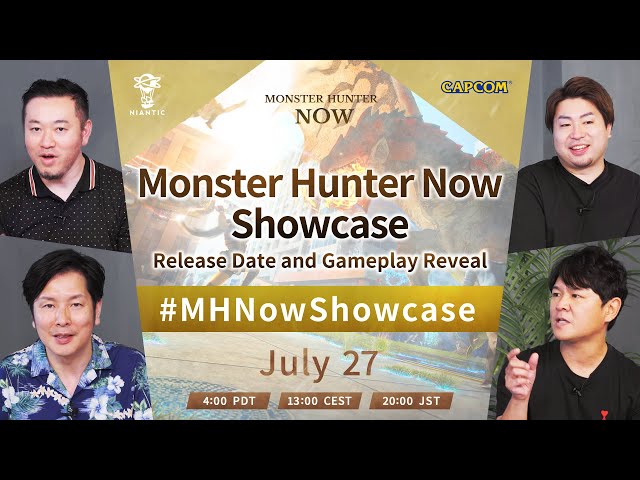 For more beyond the recent Monster Hunter Now showcase, check out our guides to Honkai Star Rail codes, Coin Master free spins, and iPhone vs. Android – three completely unrelated things, though the latter of which may be helpful for picking a device to play the latest MH game on.