The Castle Craft: World War release date is here. RisingWings latest title is ready and waiting for players worldwide. The game is part of the real-time strategy genre, meaning you're going to need to have your wits about you if you're to claim victory. Prior to release, more than one million of you pre-registered, giving Castle Craft: World War a decent start.
Now that Castle Craft: World War's release date has landed, it's time to take a look at what the game entails. For starters, the aim of the game is simple. You must destroy your opponent's base, all while protecting your own. There are choices to be made. Do you go for a full-on assault to test the enemies defence while leaving your backline vulnerable? Or, is it better to deploy a range of troops that cover all bases? Only you can decide.
Castle Craft: World War tasks you with composing various decks full of heroes and units that can give you a tactical advantage. However, there's more to the game than that, as you must also manage resources and ready your soldiers to retaliate against the moves your opponent makes.
Castle Craft: World War release date rewards
To both mark Castle Craft: World War's release date, and one million pre-registrations, anyone who registers for the game by November 3 receives a milestone rewards pack that includes the cannon turtle and Elaine, the latter of which is a commander.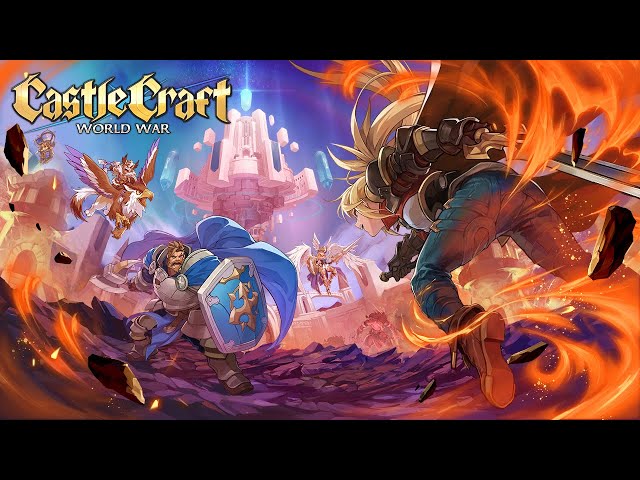 Of course, those that did pre-register get additional rewards for having done so. If you're after even more goodies, be sure to take part in the Community Reward event. For more information on Castle Craft: World War and its events, head over to its official website here.
If you need a break from all the fighting, but would still like to put your smarts to the test, you can check out our picks for the best mobile puzzle games – there are some noodle scratchers in there.