Super Evil Megacorp has announced that its new game, Catalyst Black, is launching on May 25. The shooter first reared its head back in May 2020, and after a long wait, we finally get to see what it's like. Unlike VainGlory, Super Evil Megacorp's previous game, Catalyst Black is actually an arena shooter focused on team play in open arenas.
The game features ten-player teams in a variety of drop-in drop-out modes, and is intended to "set a new bar for mobile gaming". We hear that a lot, but we'll know if it's true on the Catalyst Black release date. From what we know so far, it's definitely a unique combo of MOBA and arena shooter elements, helping to set it apart from many of its peers.
You can pre-register for Catalyst Black now on iOS and Android in preparation for its release late this month. Keep your eyes peeled too, as there's sure to be more news as we get nearer to the release date. Mobile juggernaut HoYoverse also has a shooter on the way soon, and looks to be getting ready to announce a Zenless Zone Zero release date, so Catalyst Black may have competition.
Super Mega Evil Corp also showed more gameplay with their Catalyst Black release date trailer, which you can check out below.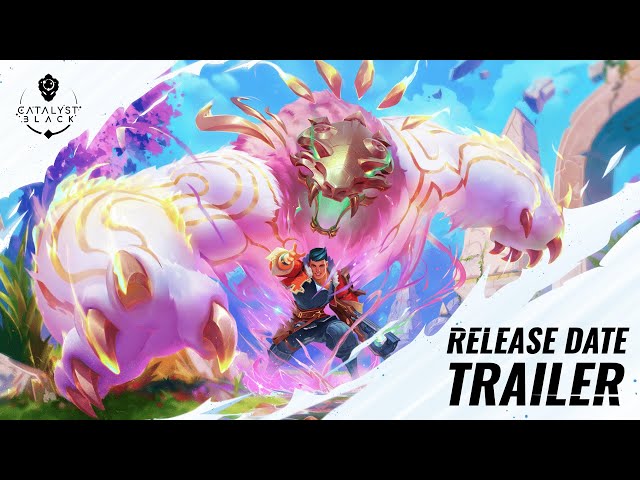 When is the Catalyst Black release date?
Catalyst Black is coming to iOS and Android on May 25. You can pre-register here to be ready to go on release day.
You can find out more info about Catalyst Black on its website. If you want some similar recommendations, check out our lists of the best mobile MOBAs and the best mobile multiplayer games.