We love it when a new videogame company decides to broaden its horizons and venture into new territory, and that's especially true for HoYoverse. We might not have a Zenless Zone Zero release date yet, in fact, we've got few details in general, but we do know that it's got an urban fantasy setting.
Just because we don't have a Zenless Zone Zero release date yet, doesn't mean that crucial detail isn't on the horizon, especially since Zenless Zone Zero closed beta registrations are now open. There's a new Twitter page for the title, and it's full of details on the beta, a giveaway, and a trailer that gives you some insight into the title.
While you wait for the release of Zenless Zone Zero, why not get hype for another new Hoyoverse game by reading our Honkai Star Rail release date guide? Or, if you're after something to play now, take a look at our Genshin Impact codes and Genshin Impact tier list.
Zenless Zone Zero release date speculation
There's no Zenless Zone Zero release date as of yet, and all we know for sure is that it's in an urban fantasy world and the game's story involves a "sub-hollow disaster" in the district you're due to travel to. We'll update this story with relevant information as it comes to light.
✉️ HoYoverse's all new IP, action game Zenless Zone Zero's first closed beta recruitment starts!

Fill out the survey for a chance at the valuable test qualification!

Welcome to New Eridu — Where Humanity Rises Anew!

Sign up here >>> https://t.co/UYx0Bk58TW#ZZZ #TuningTest pic.twitter.com/361sDX2bgQ

— Zenless Zone Zero (@ZZZ_EN) May 13, 2022
Where to sign up for the Zenless Zone Zero closed beta
If you want to take part in the Zenless Zone Zero closed beta, you can be in with a chance if you visit the official website and register your interest.
What is the Zenless Zone Zero gameplay like?
We currently don't have that much to go on when it comes to Zenless Zone Zero gameplay, thoug the teaser trailer below hints at a fast paced, combat-heavy action adventure.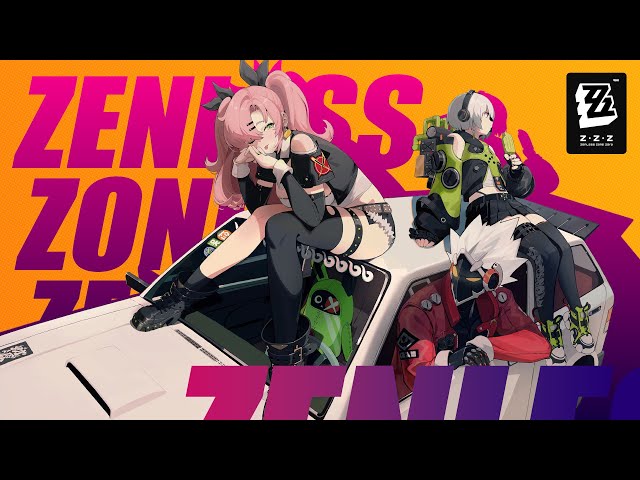 It looks like the player takes the role of a Proxy, 'discovering' and controlling a variety of factions in battles against beasts from Hollows. For more information about what we know about the factions so far, and our theories about the role of the Proxies and the player, check out our Zenless Zone Zero characters guide.
If you need something to play while you wait for the Zenless Zone Zero release date, you should head over to our lists of the best iPhone games and best Android games for a range of titles.