We love a good celebration, especially one with lots of tasty goodies up for grabs, so you can probably guess that we're very excited for Cookie Run: Kingdoms' Second Anniversary, with the official date falling on January 20, 2023. This isn't just a lame old couple-of-freebies and that's your lot celebration either, with a whole slew of content coming to the game to help ring in the big two-year birthday.
Of course, there are plenty of Cookie Run: Kingdom codes to celebrate the special day, but more than that, Devsisters has launched a whole new website just for the second anniversary, detailing all the exciting content, including an invitation to the mysterious City of Wizards.
If you don't recognise the name of the place you're invited to, that's because it's brand new to the game. Filled with secrets like a jam doughnut is filled with, well, jam, the City of Wizards is an elusive place, and you're going to have to wake the majestic Moonlight Cookie to figure out exactly what is going on.
Moonlight isn't the only new arrival with the Cookie Run: Kingdom Second Anniversary update, though. The adorable train conducting Milky Way Cookie makes her long-awaited debut in this special event, with her faithful locomotive, the Sugarcloud Express, on hand to take you where you need to go.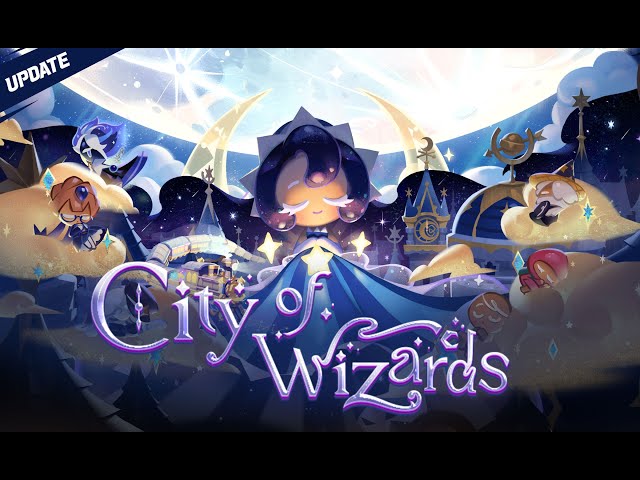 Outside of the new characters and locations, there's more than enough to keep you occupied as you partake in the celebrations. There are daily rewards, puzzles to complete, new costumes, decor, and stages, as well as a Cake Hound frenzy event. When we say celebration, we mean it's a real celebration, with plenty of content to keep you playing for hours.
There you have it, all you need to know about Cookie Run: Kingdoms' second-anniversary update. For more tips and tricks to get you by in Devsisters' sweet title, see our Cookie Run: Kingdom tier list and Cookie Run: Kingdom toppings guide.