Exciting things are happening in the world of a certain sweet little kingdom, as Devsisters releases a new Cookie Run: Kingdom update, one that brings several changes with it, including English voiceovers from more than 60 actors and influencers. Before now, English-speaking fans were unable to fully experience the charm these adorable cookies possess.
More specifically, the Cookie Run: Kingdom update introduces the voice acting talents of Jeremy Shada – known for his role in Adventure Time – who portrays GingerBrave. Other actors, and influencers, include Rosanna Pansino, InquisitorMaster, LilyPichu, KieraPlease, Khoi Dao, Zach Aguilar, Zeno Robinson, and OJ Gaming. Meanwhile, Micheal J Wilson aided in creating the script. You may be familiar with his works, as he's known for contributing to Ice Age, Shark Tale, and Ice Age: Collision course.
"Our diverse Cookie characters are at the heart of our game and really come alive with their unique voices and personalities. We are proud to be offering this brand new experience to the English-speaking players," Devsisters co-CEO Jongheun Kim says.
What does the Cookie Run: Kingdom update include?
Besides the English voiceovers, you can look forward to two new cookies – Twizzly Gummy Cookie and Mala Sauce Cookie.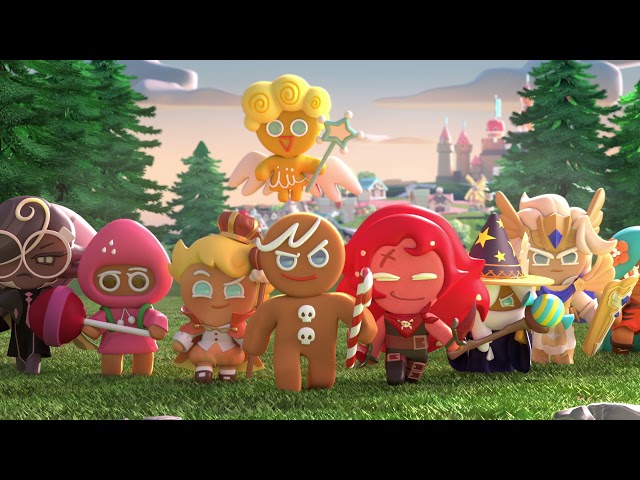 There also happens to be a new limited-time event known as Super Mayhem: Dragon's Valley, which emphasises PvP by allowing you to choose a team of five cookies to duke it out with other players.
If you happen to enjoy Cookie Run: Kingdom or are just getting started, be sure to check out our Cookie Run: Kingdom codes list for some sweet treats. Or, you can check out our picks for the best iOS games and best Android games if you're after something new to play.