If you have a sweet tooth and enjoy mobile games, the chances are you're familiar with the Cookie Run run series, which consists of Cookie Run, Cookie Run: OvenBreak, and the latest release, Cookie Run: Kingdom. Well, things are about to get sweeter as series creator, Devsisters, has announced that three new games are in development.
The first of the new titles is Cookie Run: OvenSmash, and if you happen to be a competitive little cookie, this one's for you. As a multiplayer arena game, you must select which tasty biscuit you want to go to war with, each one possessing different skills, properties, and strategies. Seriously, you need to consider how you want to approach combat, less you be the cookie that crumbles.
Next is Cookie Run: Witch's Castle, which serves as a prequel to Cookie Run: OvenBreak and Cookie Run: Kingdom, providing an origin story for the universe. The game combines the puzzle and adventure genres, testing both your problem-solving skills and decorative abilities.
Finally, there's Project B. That's right, this one's so early in development we're yet to have a name for it, but given it features strategic cooperative play, and an immersive combat experience, we're going to suggest something along the lines of Cookie Run: The Sweet Squad – what a tasty name.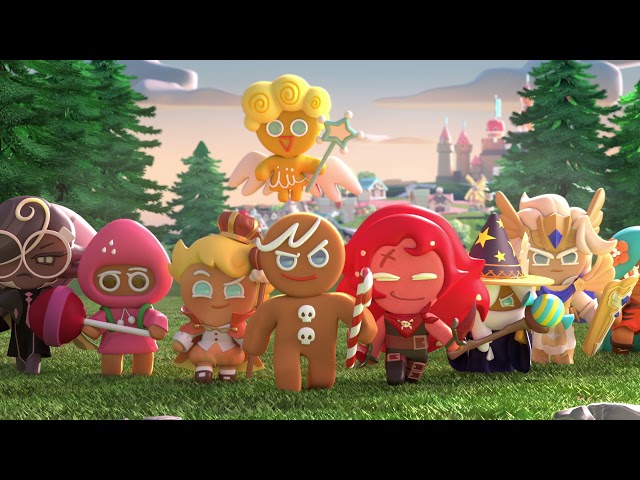 "We are overwhelmed with the success of Cookie Run: Kingdom and the outpouring of love from our community," Devsisters co-CEO Jihoon Lee explains. "The last year has brought incredible growth for our beloved Cookies, as well as to Devsisters. We are incredibly excited to continue our growth by expanding our Cookie Run universe, crossing into new game genres, releasing on multiple platforms, and sharing many new adventures with our fans across the globe."
For the time being, there's no set release date for any of the games, though Cookie Run: OvenSmash is slated for release later this year for mobile and PC.
If you need something to tide you over until these new games release, we suggest Cookie Run: Kingdom, and it just so happens that we've got a Cookie Run: Kingdom codes list full of tasty freebies. Alternatively, if you're sick of the sweetness, we have lists of the best iPhone games and best Android games that are full of great titles for you to try.