Nexon confirms its new cross-platform RPG Counter: Side will land in Japan later this year. The game first hit mobile devices in February 2020, when it saw its release in Korea. Following its launch, Counter: Side stole the top spot in the Google Play and App Store charts, and with this new announcement, is bound to grow even bigger.
There are more than 100 characters in this free-to-play RPG, and given that you're the president of the civil-military enterprise, it's up to you to protect humanity – and the world – from an "erosion phenomenon". There are two sides to this world – normal and counter. The former is where everyone lives, while the latter sees you transcend dimensions and face otherworldly situations. These worlds should never intersect, for when they do, a paranormal phenomenon known as erosion occurs, allowing powerful creatures known as "erosive bodies" to spawn.
As the boss of militant soldiers, it's down to you to strategise and choose which characters – known as counters – fit together best to form powerful squads, tasking them with defeating monsters and protecting the normal world from these threats. Oh, and it's vital to develop relationships with these counters to uncover the world's secrets.
When in battle, you deploy your counters, using a mix of up-close and ranged combatants, placing them on the battlefield as you see fit. Once they are in the fight, counters will engage in battle automatically. Upon defeating the opposing boss, your mission is complete. Given that this is a strategy RPG, there are several types of combat styles, such as ranger and defender, so it's important to consider this when selecting which troops to deploy.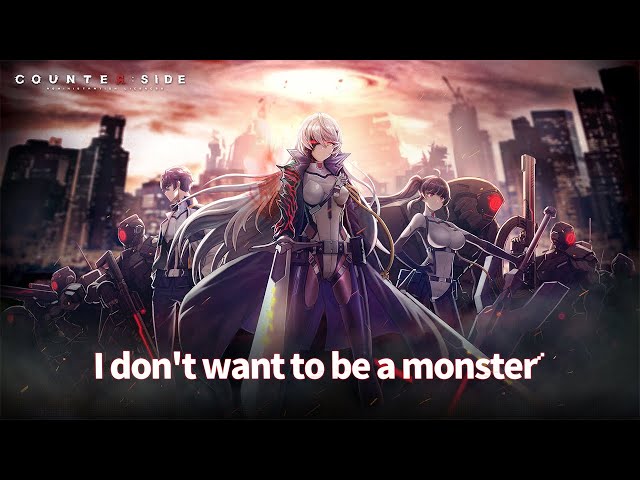 To learn more about Counter: Side, you can check out its official website. Or, should you be in Japan, you can keep an eye out for one of seven large-scale advertisements around Tokyo.
There is no word on if or when this free-to-play RPG will be available to a Western audience for the time being.
However, since you're here, you can check out our picks for the best mobile RPGs to find your next adventure. Alternatively, you can check out our lists of the best Android games, and the best iOS games, for a bit more variety.