We all know Cuphead is adorable, so this Cuphead plush guide will help you to grab a cute Cuphead, a mind-blowing Mugman, a charming Ms Chalice, and plenty more characters from the beloved game. We've scoured the internet for the best plushies and toys, but do feel free to get in touch with us over at the Pocket Tactics Twitter if you see something you think would be our cup of tea.
If you love Cuphead and those adorable characters as much as we do, be sure to check out our other content on the plucky platforming title. We have plenty to look at, including a Cuphead: The Delicious Last Course DLC review, a Cuphead – Ms Chalice controller review, as well as Cuphead 2 release date speculation and Cuphead show season two release date speculation guides.
Here's our Cuphead plush guide
The best Cuphead Plush
Cuphead and Mugman set
Ant and Dec. Chip and Dale. Elvis and Costello. You can't beat a good double act, so why wouldn't you want to celebrate the two mug-brothers? Of course you would, so our first recommendation is this wonderful two-pack that features both Cuphead and Mugman in soft, squeezable forms. Re-enact your favourite hair-pulling moments from the game, and lob Cuphead out the window when you inevitably lose a life. This one won't come back though, so go and grab it. What am I saying? These toys look cute, and you should buy them.

Cagney and The Devil plush figures
Like things a little bit eviler with your figures? This fantastic two-piece set includes a pair of the most iconic and frustrating bosses from Cuphead to help you relive the nightmares all over again. You can take out your frustrations on these figures in real life, or just admire them and give them a loving seat on your shelf so you can stare at the devil while you work.
Legendary Ms Chalice plush
Cuphead already received the amazing The Delicious Last Course DLC, and one of the best things about it was the wonderful Ms Chalice. The previously sidelined character now has a starring role, controls like a dream, and shakes up how players interact with the entire game, not just the DLC. Well, you can also show your love and appreciation for everyone's favourite female receptacle with this charming Ms Chalice plush.
Cuphead (ghost) plush
While you'll be spending a lot of your time looking at the lovely visuals of Cuphead, one thing you'll likely see even more is the spirits of Cuphead and Mugman floating up into the heavens. After being separated from their mortal mug forms by whichever bag guy killed you this time, you can see their souls ascend up into the afterlife. Now you can immortalise that embarrassment in plush form, thanks to this morbid and, more importantly, absolutely adorable, Cuphead ghost plush.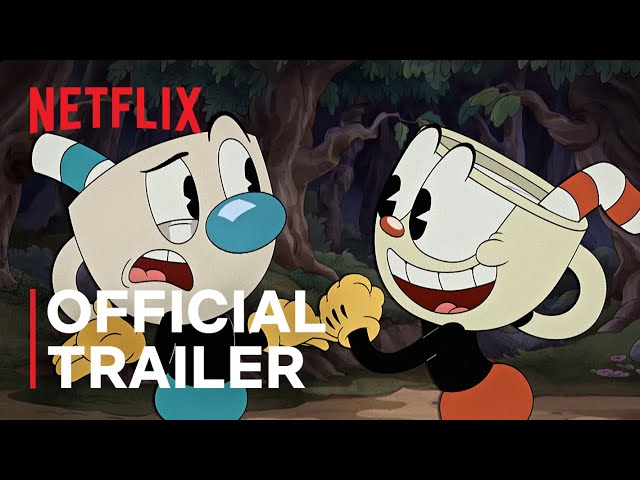 Cuphead toys
Cuphead Figures
If you're allergic to squishy things or just can't stand to have anything cute, why not pick up a figure of the slightly more rigid variety with these great Cuphead figures? Featuring all of the main cast members, these six-inch figurines will make great desk buddies and are more likely to stay upright in a small earthquake – if that affects your decision at all.
Hopefully, this list helps you track down the perfect Cuphead plush to treat the best son-of-a-mug in your life, or any Cuphead fans you might know. If you're still looking for gifts, be sure to check out our bumper Kirby plush guide for another dose of cute toys and soft little buddies.