Sometimes a videogame comes along and it proves to be so popular that merely being a game isn't enough anymore, so it transcends to another plane, and in the case of Cuphead, this includes Funko, action figures, controllers, plushies, and, of course, the extremely popular Netflix Cuphead Show.
So, it's only natural that you might want to know more about the Cuphead Show, especially when you can expect the next season, which is sure to be full of the chaotic carnage that the franchise is known for. As such, we dive into the Cuphead Show season 2 release date, trailer, and more, as well as what we might expect from future seasons of the hit Netflix programme.
Should you want to know more about the Cuphead DLC, you can check out our Cuphead: The Delicious Last Course review to discover what we thought about it. Then, you might want to head over to our Cuphead 2 release date guide to stay up to date with all the details that surround the highly anticipated sequel.
Anyway, onto everything you need to know about the Cuphead Show.
Cuphead Show season two release date
We know that the Cuphead Show season two is on the way, and you can watch it on Netflix from August 19.
Is there a Cuphead Show season two trailer?
Of course there is, and you can get a quick glimpse at what to expect from Cuphead and Mugman's upcoming adventures with the trailer below: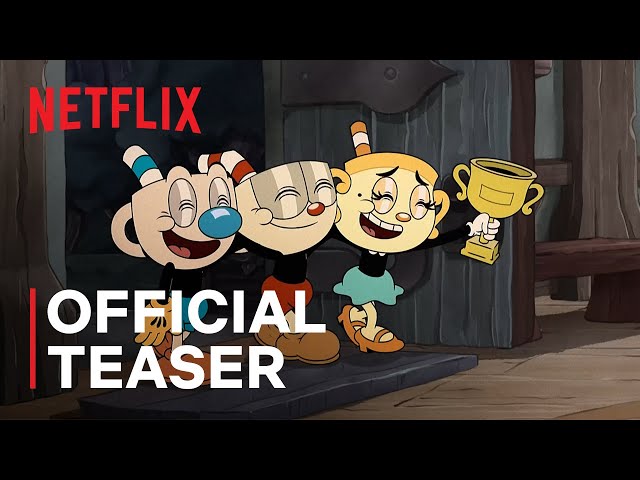 What's the Cuphead Show season 2 story?
From the trailer, we can deduce that the Devil is still after Cuphead's soul and that following the Cuphead Show season one finale, Ms Chalice is now a mainstay and will likely serve as a pivotal character this season.
As for specific episode stories, we don't know anything about those yet, but we can see that Ribby and Croaks return once more, as do The Root Pack and King Dice. As for other Cuphead bosses you get to see in season two, the trailer shows off Baroness Von Bon Bon and Captain Brineybeard.
Cuphead Show future seasons
We know that there are at least two more seasons after Cuphead Season two, but we don't know when we can expect them to hit Netflix.
There you have it, everything you need to know about the next season of the Cuphead Show. If you need something else to watch, the Persona 5 anime is worth a try, and you might want to keep up to date with the latest Nier Automata anime news.