Developer Necrosoft Games and Publisher Ysbryd Games (World of Horror, VA-11 HALL-A) have announced the upcoming tactical RPG Demonschool. An isometric battler with a focus on school life and a dash of horror, the game features a gory style together with pixelated graphics to give an eerie old-school tone.
Invited to join a prestigious university on a colourful island, student Faye soon discovers that there's more going on than meets the eye. It just so happens that this university is the epicentre of a demonic apocalypse, and it's up to a rag-tag gang of students to put a stop to giant monstrosities destroying the school, and then the world. We don't have a Demonschool release date just yet, but we speculate on a timeframe below.
The reveal trailer gives us a glimpse at the gameplay, with your team of students facing off against giant, screen-filling, horrors in tactical gameplay. Then exploring the school grounds to discover school life while trying to avoid hordes of the undead escaping from hell. Demonschool comes to Nintendo Switch, PS4, PS5, Xbox consoles, and Steam in 2023.
If you don't mind laying eyes on more demons than H.P. Lovecraft's entire works, get your peepers around this incredible trailer and get ready to (tactically) fight the hundreds of hellspawn trying to destroy the world, later next year.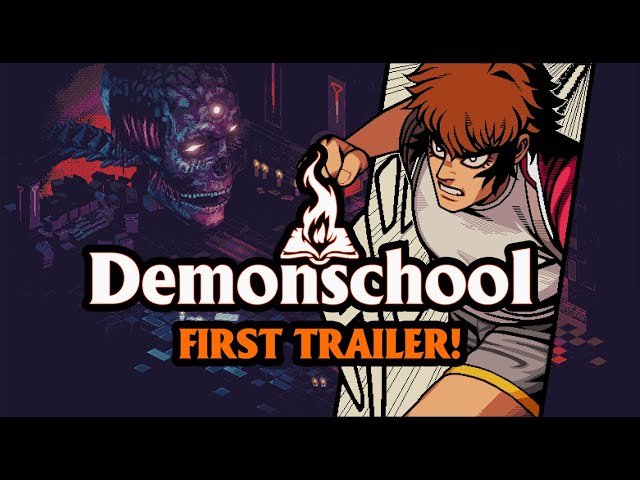 Demonschool release date speculation
Demonschool arrives on Nintendo Switch, PlayStation 5, PlayStation 4, Xbox Series X|S, Xbox One, PC, and Steam Deck in 2023.
That's a while to wait though, so if you need a new RPG fix today, why not check out our guide to the best Switch RPGs now. There are not quite as many demons there, but there are a few.