Summer Games Fest 2023 is a long list of various videogame showcases from some of the biggest players in the industry. From Day of the Devs spotlighting the best indie games to Xbox laying out triple-A plans, there's a lot to see.
So, we've got a clear schedule so you know what's on and where you can watch it. If you're not sure what's worth a look, we've got a brief roundup of each show and what we expect to see. We can't be certain, but there are some good clues as to what exciting stuff may pop up.
Summer Games Fest 2023 opens with the Guerrilla Collective showcase and closes with Capcom, with a total of six days covered and twelve showcases confirmed for now, it's going to be busy for everyone, so head below to have a clear SGF schedule and stay on top of everything.
Summer Games Fest 2023 schedule
Here's everything confirmed for Summer Games Fest 2023, with times on a 24-hour clock.
| | | | | |
| --- | --- | --- | --- | --- |
| Showcase | Date | PT | ET | BST |
| Guerrilla Collective | June 7 | 09:00 | 12:00 | 17:00 |
| SGF 2023 Opening | June 8 | 12:00 | 15:00 | 20:00 |
| Day of the Devs | June 8 | 14:00 | 17:00 | 22:00 |
| Devolver Direct | June 8 | 15:00 | 18:00 | 23:00 |
| Access-Ability | June 9 | 08:00 | 11:00 | 16:00 |
| Tribeca Games | June 9 | 12:00 | 15:00 | 20:00 |
| Wholesome Direct | June 10 | 09:00 | 12:00 | 17:00 |
| Future Games Show | June 10 | 10:00 | 13:00 | 18:00 |
| Xbox + Starfield | June 11 | 10:00 | 13:00 | 18:00 |
| PC Gaming Show | June 11 | 13:00 | 16:00 | 21:00 |
| Ubisoft Forward | June 12 | 10:00 | 13:00 | 18:00 |
| Capcom | June 12 | 15:00 | 18:00 | 23:00 |
Guerrilla Collective Showcase
The Guerilla Collective Showcase offered up a look at a load of Steam and indie games. For us Switch and mobile lovers, there was a cutesy 2.5D title called Terra Memoria that we got a brief but beautiful look at. Plus Forgotlings, a charming and cartoony side-scroller with found-object character designs, cute mini-puzzler A Tiny Sticker Tale, and sequel to the ace Mega-Man-like 20XX, 30XX, all got mini trailers.
We got an amusing look at the fast-paced 2D platformer Anton Blast, too, before diving into some horror titles. The Switch offerings were thin, but the reality-bending one-bit narrative game World of Horror looks like a harrowing time (and comes to Switch on October 19, 2023!).
Following that was the turn-based, SMT-inspired Demonschool from Necrosoft Games, which looks right up our street. Then the WrestleQuest devs gave us an extended look at gameplay, with overworld exploration and turn-based combat in a wrestling ring.
We also saw Crashlands 2, a 2D exploration game with a comedy vibe and a crafting focus, plus Growth, a hexagonal puzzle game with a chill vibe, and Nova Lands, a 2D settlement builder where it looks like you can plop out minions and get them to work for you. Nice.
Kingdom: Eighties is the third entry in the excellent settlement-building series. This, of course, has an 80s-style and 2D sidescrolling pixel art, plus Stranger Things and ET references. Fun stuff, and it's coming to Switch later this year. There was also Pizza Possum, Lake expansion Season's Greetings, and Lil' Guardsman, a cartoony passport control Papers-Please-type thing.
Rainy cyberpunk narrative Three Minutes to Eight had a brief but intriguing trailer, Promenade is a cutesy platformer, plus Nocturnal is out now. Dawn of the Monsters is getting DLC, plus Gori: Cuddly Carnage looks absolutely gnarly.
If you need something to play right away, Annalyn, an old-style arcade platformer that you can play vertically (with hot chiptune soundtrack!) is already out. There are lots of early access and Steam-only indies in the stream that could come to Switch one day, so be sure to check out the stream below.
Here's everything we saw at the Guerilla Collective showcase that's planned for Switch or mobile:
Summer Games Fest 2023 Opening Showcase
The Summer Games Fest 2023 opening showcase brought the best of what's to come in games once again, with a plethora of treats from Geoff Keighley and his industry pals.
Right out of the gate, it looks like the Prince of Persia is back. Or maybe he isn't. It's hard to tell from the short trailer, but the series is back, that's for sure. The Prince of Persia: The Lost Crown release date is set for Switch on January 18, 2024. So, get ready for more time hijinks and action platforming.
Next up was a deeper look at Mortal Kombat 1, a new-era timeline reboot of the iconic series. The gameplay looks better than ever, with fan-favorite characters like Johnny, Jax, and Sub-Zero appearing mighty fierce. Ed Boon, the creator of the series, was out on stage explaining the reimagining and lore behind this upcoming fighter.
Boon told Keighley how he wanted to revisit some popular characters from the history of the game, with Goro coming back and Jean-Claude Van Damme voicing Johnny Cage. Speaking of actors, Nicholas Cage is coming to Dead by Daylight in July, and we even got an appearance from the man himself to hear about his connection to the game.
After a short intermission from Henry Cavill and the Witcher gang from Netflix, Keighley introduced another star of the big screen – Sonic. Sonic Superstars, a new take on the classic blue hedgehog 2D formula, is coming to Nintendo Switch. It's set to land later this year, so keep an eye out for the blue blur!
Following Sonic's rapid appearance, we saw a bit of Honkai Stail Rail footage, though it's sadly still not coming to Switch soon by the look of things. Still, we weren't disappointed for long, with a reveal for Yes, Your Grace: Snowfall, a sequel to the regal strategy game. That one is set for Switch sometime in 2024.
Then, weirdly, we saw Sephiroth getting a phone call. In a rare mobile exclusive segment, we got more information regarding Final Fantasy VII: Ever Crisis, with pre-registration open now and a beta test taking place this month. As a team full of FF7 fans, we can't wait for this one.
On the topic of early access, you can now sign up for Kabam's upcoming hero-collector King Arthur: Legends Rise pre-registration. If we know anything about Kabam, it's that it makes engaging mobile games, so we're down to meet up with Merlin when it eventually arrives.
In a definite change of tone, Keighley turned next to Fae Farm, an upcoming cozy life-sim game for Nintendo Switch. This one is a sure hit for fans of Stardew Valley and Animal Crossing, with plenty to do and exciting creatures to explore with. You know we're going to be all over it.
Ben Brode arrived up after the Fae Farm clip, and you could not miss him. The developer with a larger-than-life personality took to the stage with Keighley to talk about Marvel Snap's conquest mode, showing off a short sketch from ProZD on the occasional frustrations of playing Snap.
Toward the end of the show, we saw a new look for Fortnite in the cinematic trailer for the upcoming season. Gone is the sci-fi world, replaced with something distinctly greener. You can find out exactly what's waiting in the trees when the Wilds season arrives on June 9.
For Switch and mobile, that's everything from the Summer Games Fest 2023 opening showcase. Check out the stream below for the full thing.
Check out all the games we saw for Switch and mobile at the Summer Game Fest 2023 opening showcase below:
Day of the Devs
From indie legends Double Fine and iam8bit, Day of the Devs puts a spotlight on some of the exciting indie games currently in development. Unfortunately, we didn't get loads in the way of Switch and mobile announcements, though there is plenty of games we're hoping eventually come to a portable platform.
One Switch title you can see in the Day of the Devs stream is Haunti, an after-life experience where you take control of a ghost to haunt inanimate objects. With hand-drawn visuals, a soothing soundtrack, and twin-stick shooter-style controls, we're excited to hear more about this one before it releases in 2024.
We were also treated to a closer look at Cocoon, an upcoming title from Jeppe Carlsen, the man behind the mind-bending puzzles in Limbo and Inside. This top-town adventure mixes adventure gameplay with puzzle action across multiple science-fiction worlds. We don't have a release date for Cocoon yet, but it is confirmed for Nintendo Switch.
Saltsea Chronicles is another title destined for Nintendo hardware, a story-driven narrative adventure set in a flooded world. With picturesque art and emotive writing, this title from the acclaimed studio Die Gute Fabrik is one we think is going to hit you right in the feels. Unfortunately, there's no release window for this one yet.
Here are all the Switch-relevant titles from the Day of the Devs presentation:
Devolver Direct
Devolver Digital is a little infamous for its wild and wacky showcases and delivered once again. We've got the roundup on everything for Switch and mobile.
First out of the gates was The Cosmic Wheel Sisterhood, a narrative experience with branching paths, tarot cards, and magic aplenty. The pixel art style is sure to excite fans of retro-style titles, while those with an interest in the occult might find something interesting too. This one is set for release in 2023.
Up next was KarmaZoo, a co-op platformer with up to ten players taking control of a cast of wacky characters. According to the trailer, it's a game about 'helping people and working together', with the puzzle platforming forcing you to look for answers outside the box. We don't have a release date for KarmaZoo, but we know it's coming to Switch.
Sadly, the main presentation didn't feature any titles officially coming to Switch or mobile. However, it did have some serious fun with Devolver's Volvy character, so check out the full stream for that.
Check out the titles we saw during the Devolver Direct showcase below:
Access-Ability Summer Showcase
The Access-Ability Summer Showcase focused on games designed with disabled game players in mind. With six disabled gamers and accessibility consultants on hand, as well as game key giveaways, it's a good idea to give the stream a watch back for yourself.
First up was Skye Tales, an adorable puzzle game where you play as Skye the purple dragon. This game emphasizes playing at your own pace, taking your time to explore and complete puzzles when it suits you. The team at Puny Astronaut has put a lot of work into making Skye Tales as accessible as possible, and highlighted the game's fully customizable color filters in the showcase. Skye Tales is out on Switch now.
Next was the Toby Fox-esque mobile RPG Bossgame: The Final Boss Is My Heart from Lilycore Games. As well as centering a lesbian love story, Bossgame has a plethora of accessibility settings that allow you to control the battle speed and your character's strength at a granular level, or make it harder to die with the auto-block feature or just becoming invincible. You can adjust it to fit your specific needs, and change those settings at any time. Bossgame: The Final Boss Is My Heart is out on Android and iOS now.
We've covered Princess Farmer a handful of times at Pocket Tactics but we've never fully explored its array of accessibility features. This match-three-puzzler-come-visual-novel lets you choose your level of involvement in the gameplay for days where you just want to sit back and watch the story unfold. There's also options for playing one-handed with a controller and a range of different settings for high contrast colors, visual cues, font control, and turning off screen shake. Princess Farmer is available on Switch and mobile.
Whitethorn Games' Botany Manor shares many of these features, letting you play one-handed with no time pressure, text overlays to make reading the botanist's notes easier, and just a generally very chilled-out vibe.
Brok The InvestiGator came out on Switch quite some time ago, but the creators of the Access-Ability Summer Showcase wanted to commend the developers on how many accessibility options are now available post-launch. This includes full voiceover for the entire game, including the menus, adapted puzzles, and a whole suite of features for visually-impaired gamers. Brok The InvestiGator is out on Switch now.
The final game for the Switch was Pine Hearts, an open-world puzzle game from Hyper Luminal Games. The studio has committed to making both Pine Hearts and all of its future games as accessible as possible. This game starts with an accessibility onboarding menu, letting players set the basics as soon as they open the game. The settings menu has a dedicated accessibility tab with options for color blocking, simplified controls, and other features that are coming soon. Hyper Luminal Games has also developed its own settings and accessibility toolkit for the Unity engine, making it easier to transfer previous accessibility settings into new projects. Pine Hearts is expected to climb onto the Nintendo Switch in early 2024.
Check out all the games we saw for Switch and mobile at the Access-Ability Summer Showcase 2023 below:
Tribeca Games Spotlight
The Tribeca Games Spotlight showed off a handful of exciting-looking indie titles coming in the near future. A couple of that handful are confirmed for Switch, as you can check out below. You can watch the full show on YouTube.
Wholesome Direct 2023
Wholesome Games focuses on cozy and cute indie titles guaranteed to make you feel at home. The general tone can be summarized as pastel color palettes, delicate and playful music, and good vibes all the way.
First up, Subliminal announced a sequel to their debut game with the Button City, Soccer Days release date. This soccer game hits the Switch in early 2024. Next, we met a whole host of adorable bunnies in the Usagi Shima trailer, a Neko Atsume-esque bunny-collecting game for mobile. You can pre-register on Apple and Android now ahead of the September 1 release date.
Then there's Flutter Away, a relaxing rainforest adventure where you observe the beauty of nature alongside a capybara. If you're after more capybaras and an adorable mushroom, SomeHumbleOnion's Smushi Come Home is out now on Nintendo Switch – surprise!
Next, we saw the trailer for Grimoire Groves, a game that aims to take roguelike mechanics and make them cozy. The developer is aiming for a Nintendo Switch port as part of its Kickstarter campaign.
Garden Buddies is an adorable, short adventure through your backyard that is making the jump from PC to Switch this summer. This was followed by the world premiere of the Everdeep Aurora trailer, a pixel platforming adventure coming to Switch in early 2024.
Then we saw the trailer for Little Friends: Puppy Island, which reminds us a lot of Nintendogs. It's out at the end of the month on Switch so you can take your puppies anywhere. Speaking of portability, Unpacking is coming to mobile soon too so you can take it with you wherever you go.
Fall of Porcupine is a lovingly illustrated adventure game where you play as a pigeon that reminds us of Night in the Woods, and it's coming to Switch on June 15. We can also look forward to the new Story of Seasons title A Wonderful Life on June 27.
Mobile games and cats go together like peanut butter and jelly, and Campfire Cat Cafe is your newest idle game obsession where you open a cafe in the forest to feed dozens of adorable animals. We're just sat it's only available on Android.
The Go-Go Town playtest goes live on Steam on July 3rd if you want to give it a go before it hits the Switch in 2024. You can also check out our Go-Go Town preview to read about our hands-on experience. Finally, the Wholesome Direct 2023 ended with a quickfire round of indie games that we hope make it onto the Nintendo Switch and mobile!
Here are all the wholesome Switch and mobile titles you need to keep an eye out for, including those we already know about:
Future Games Show Summer Showcase
Hosted by Marvel's Spider-Man stars Yuri Lowenthal and Laura Bailey, the FGS Summer Showcase was a jam-packed event with over 50 multi-platform games from a variety of developers and publishers.
The showcase kicked off with a beautiful song from Highwater's soundtrack, accompanying the announcement that the originally Netflix-exclusive game is coming to the Nintendo Switch this summer.
Next was the world premieres of Resistor, a post-apocalyptic racing game that looks filled to the brim with action, and Team 17's Headbangers: Rhythm Royale, a goofy pigeon-based game that looks insane in the best way.
Described as a pixelated take on Bloodborne, The Last Faith is coming to the Switch in October 2023. If you're interested in checking out the Steam beta, head to the official website to sign up.
Laika: Aged Through Blood is a beautifully animated 'motorvania' (Metroidvania on a motorbike) where you play as a fox soldier in a post-apocalyptic wasteland fighting to keep your family and community safe. We're not sure exactly when it's coming to Switch but you can try out the Steam demo at the end of June.
Next, we got an update from the FART Squad movers from Team 17, who let us know that Moving Out 2 is coming to Switch soon. Keep your eyes peeled! SteamWorld Build, another addition to a well-loved franchise, is coming to Switch and other platforms later this year.
Ruffy and the Riverside is a Crash Bandicoot-esque action-adventure game about the power of trading. Not as in with money, but trading places! Run around swapping things to your heart's content on Switch this winter.
Next, we encountered the perfectly prehistoric Paleo Pines, a dinosaur-rearing farming sim, which is coming later this year to the Switch. You can try it out for yourself on PC during Steam Next Fest. We also got an update on one of the Ukranian games supported by Future Games Show. The Puzzles for Clef release date is in just over a month on July 27.
Stray Gods: The Roleplaying Musical is, well, exactly what it sounds like – a roleplaying musical game from Humble Games. It stars iconic voice actors like Felicia Day and Future Games Show's host Laura Bailey and it's written by Dragon Age lead writer David Gaider. The modern fantasy story is coming to Switch soon.
Check out the titles we saw during the Future Games Show Summer Showcase below:
Xbox Games Showcase + Starfield Direct
Now, given that it's an Xbox showcase, even Switch and mobile players got something out of this direct. The show began with a great look at the new Fable and a new IP from the team behind We Happy Few, but unfortunately, they're not coming to Switch… yet.
Atlus' latest remaster, Persona 3 Reload, is releasing next year, but before that, there's Persona 5 Tactica, a new entry into the series coming in November 2023. We're eagerly awaiting a Switch release for both – watch this space. A brand new Atlus IP is coming in 2024, too, named Metaphor: ReFantazio, but again we need to wait to see if it comes to Switch.
We did get one sort of confirmed content update in the shape of Overwatch 2's Invasion DLC arriving in August. There were plenty of other titles that we expect will come to Switch, but for now, we need to be patient and wait for official confirmation.
There's also the deep dive into Starfield after the showcase you can catch up with on Twitch and YouTube if massive space adventures are your jam.
PC Gaming Show
PC Gaming isn't really our bag at Pocket Tactics – no matter how hard I try, that darn desktop won't fit in my cargo shorts – but we did get a look at a new Vampire Survivors update for the hit mobile roguelike. The show is pretty solid, but the majority is PC-only for now. You can watch it on YouTube.
Ubisoft Forward
The Ubisoft Forward opened with a cheery dance to celebrate Just Dance 2024, which, as always, is coming to Switch. We didn't hear much about it, other than the 40 new songs and the release date set for October 24, 2023.
We then dived into Avatar: Frontiers of Pandora. We saw a bit of gameplay, but it looks too ambitious for Switch, and it's not planned for the console as yet. We did get to see James Cameron though, which is fun.
Next up, more non-Switch, with big loud guns for XDefiant. There's an open test and a release date in the near future if you fancy some big-boy console time, but us portable ponies are gonna stick to PUBG Mobile.
Finally! Some Switch stuff. This time it's a lovely animated trailer for Prince of Persia: The Lost Crown, a new side-scrolling Ubisoft original coming to Switch on January 18, 2024. It's a metroidvania reboot of the legendary series, and the game's director ran us through some story and gameplay details, all of which you can see in the video below.
Sadly, our Switch happiness disappeared real quickly. Captain Laserhawk: A Blood Dragon Remix is a new Netflix animated series coming later this year. Luckily, we moved onto the new mobile shooter The Division Resurgence, with a CG trailer showing off styles of play. We then got to look at some gameplay very briefly, before hearing about the upcoming closed beta.
Next up, beat-boxing pirate cosplayers. Skull & Bones is on show again after being announced what feels like a decade ago. We saw them sing, then heard about the closed beta. Oh, and it's not coming to Switch, so…
After a supercut of already-released games over some nightmarish dubstep, we got a look at another already-released game, but this time it's on Switch! That's Mario + Rabbids: Sparks of Hope, with its new Rayan DLC coming later this year. Nice.
Then they showed off the new The Crew: Motorfest, but it's not planned for Switch, which is a shame, because we need a Forza Horizon on the little Nintendo handheld. Then we came to the Assassin's Creed section, with AC Nexus coming to Meta Quest.
We also got a first look at the Assassin's Creed: Codename Jade beta, a new mobile game in partnership with Tencent. It looks quite pretty for a mobile title and comes with character customization, a first for the series. Oh, and AC Mirage got an extended gameplay presentation, and it looks excellent – though it's not coming to Switch or mobile, of course.
It all ended with an extended look at Star Wars: Outlaws, before we moved onto the post-show where we got another extended look at Star Wars: Outlaws. It looks great, and there's almost an hour of gameplay and behind-the-scenes footage if you want.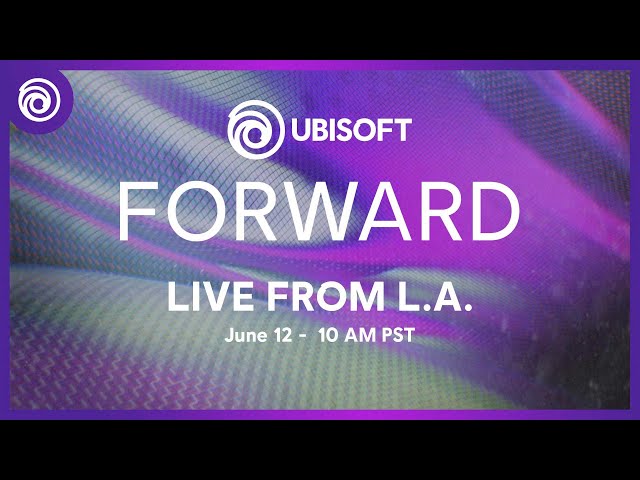 Here's everything from Ubisoft Forward 2023 that's confirmed for Switch:
Capcom Showcase
Just when you thought the announcements were over, the Capcom Showcase 2023 is here to cap things off! The Japanese developer is celebrating its 40th anniversary this June, and it seems ready to celebrate in style. While the showcase isn't quite the blowout we'd like, Switch owners and mobile users have a few fun things to look forward to. Just maybe don't expect any new Resident Evil games.
The showcase is focused on titles from this year, including looks at the recently launched Street Fighter 6, Exoprimal, and the upcoming Dragon's Dogma II. Sadly, there isn't much for Switch and mobile owners to enjoy, but we do have a couple of fun announcements:
That's everything for Summer Games Fest 2023. For more events, check out our Apple WWDC 2023 roundup to see all the tech giant's latest announcements.