October 20, 2022: We checked for Diablo Immortal codes
Diablo Immortal is the much-anticipated mobile version of Activision Blizzard's iconic RPG, bringing the brimstone to mobile devices for the first-ever time. So, for this new adventure into the depths of the underworld, you're going to need to be well prepared, and how exactly can you do that in a new experience?
With Diablo Immortal codes, that's how, and fortunately, we're putting them all together in one place so you can gain quicker access to some in-game goodies. So, whether you need an item to make your monk a little more menacing, or you're wondering about how to power up your wizard, these codes will help you progress through the game faster, without indulging in microtransactions.
For more on the mobile debut of Diablo, be sure to check out our guides to Diablo Immortal classes, Diablo Immortal download, and Diablo Immortal requirements. Or, if you're looking for something for a way to practice your demon-slaying skills before jumping into the underworld, why not see our picks for the best games like Diablo on Switch and mobile.
Here are the latest Diablo Immortal codes
Active codes:
We're still waiting on the first bunch of Diablo Immortal codes, be sure to bookmark this page, and check back soon for the freshest information.
Expired codes:
There are currently no expired Diablo Immortal codes.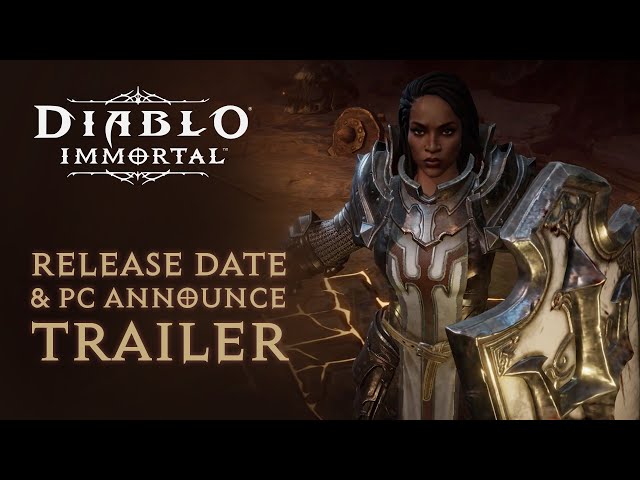 What are Diablo Immortal codes?
As with many mobile titles, Diablo Immortal codes are there to give players quicker access to some in-game items, making it easier to progress through the infamous difficulty of Diablo's combat. We don't yet know what exactly might be on offer through Diablo Immortal codes, but we're hopeful they might yield some extra in-game currency to help players boost their characters.
How do I redeem Diablo Immortal codes?
Follow these simple steps to get your hands on those Diablo Immortal goodies.
There you have it. All you need to know about Diablo Immortal codes, and how to use them. For more dark and dingy dalliances with demons, be sure to check out our picks for the best games like Dark Souls on Switch and mobile.