In Digimon Survive, there's no shortage of familiar Digimon faces waiting for you to join them on an adventure through a new post-apocalyptic world. So, if you're planning a trip into the desolate land and dilapidated buildings of Bandai Namco's latest Digimon title, you had best prepare for the creatures hidden around every corner.
In our Digimon Survive Digimon list, we've detailed each and every classic monster available in Bandai Namco's reimagining of the digital world, complete with iconic monsters like Agumon, Lopmon, and more. With monsters from all generations of Digimon games and media, it's worth checking out whether your favourite is on-board and who to use as your main 'mon if they didn't make the cut.
To find out how to evolve your favourite Digimon into its super-powered form, be sure to check out our Digimon Survive digivolution and Digimon Survive karma guides. Or, if you're mulling over reuniting with these beloved monsters, convince yourself with our Digimon Survive review.
Digimon Survive partner Digimon list
There's a whole host of classic and contemporary partner Digimon in Digimon Survive, and we've listed all of them below. If we find any others, we'll be sure to update this list. Be aware, there are a few spoilers in the list that follows!
Agumon

Greymon

Tuskmon

Tyrannomon

MetalGreymon
Megadramon
Triceramon

WarGreymon
Machinedramon
Dinorexmon

Labramon

Dobermon
Cerberusmon

Anubismon
Plutomon
Baihumon

Falcomon

Kunemon

Floramon

Vegiemon

Blossomon

Ceresmon Medium
Ebonwumon

Lopmon

Dracmon

Syakomon

Renamon
Gabumon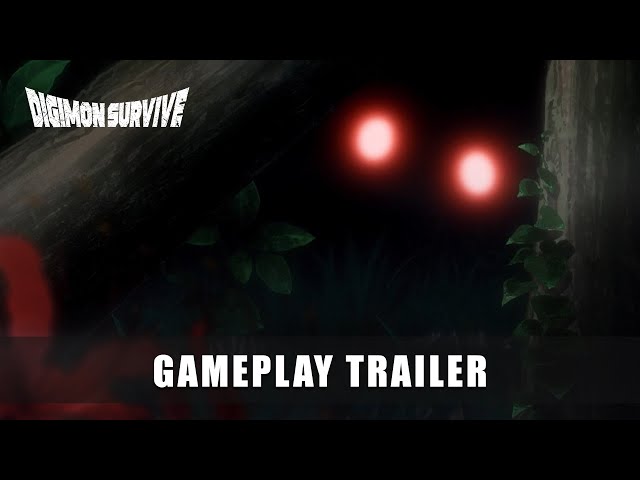 Digimon Survive – Digimon list
With 113 Digimon in Digimon Survive, there are more than enough critters and creatures to meet on your adventure. To check them off as you go along, we've got a list of every single Digimon available, all you have to do is find them.
Digimon Survive – all stage one Digimon
Betamon

Biyomon

Gabumon

Gazimon

Gomamon

Gottsumon

Guilmon

Palmon

Patamon

Renamon

Syakomon

Tentomon
Digimon Survive – all stage two Digimon
Angemon

Birdramon

Cyclonemon

Deltamon

Diatrymon

Dobermon

Dokugumon

Fangmon

Flymon

Garurumon

Gatomon

Growlmon

Guardromon

Ikkakumon

Kabuterimon

Kiwimon

Kuwagamon

Kyubimon

Leomon

Meramon

Numemon

Sangloupmon

Seadramon

Shellmon

Seasarmon

Togemon

Turuiemon

Tuskmon

Vegiemon

Wendigomon
Digimon Survive – all perfect Digimon
Andromon

Angewomon

Arukenimon
MegaKabuterimon

Blossomon

BlueMeramon

Cerberusmon

Crowmon

Delumon

Etemon

Garudamon

Gigadramon
MagnaAngemon

Jewelbeemon

Lilimon

MarineDevimon

Megadramon
WarGrowlmon

MegaSeadramon

Mermaimon

MetalGreymon

Monzaemon

Myotismon

Okuwamon

Panjyamon

SkullGreymon

Taomon

Triceramon

WereGarurumon

Zudomon
Digimon Survive – all ultimate Digimon
Anubimon

Baihumon

BanchoStingmon

Beelzemon

Ceresmon
Ceresmon Medium
Cherubimon (Virtue)
Dinorexmon

Dukemon

GranKuwagamon
HerculesKabuterimon
Magnadramon
Hououmon
Huanglongmon
MarineAngemon

MetalGarurumon

MetalSeadramon

Machinedramon

Piedmon

Puppetmon
Plesiomon
Plutomon
Rosemon

SaberLeomon

Sakuyamon

Seraphimon

WarGreymon

Valdurmon

Xuanwumon

Zhuqiaomon
There you have it, our comprehensive Digimon Survive Digimon list. If you prefer raising creatures to doing battle with them, why not check out our picks for the best games like Stardew Valley on Switch and mobile.