Dragon Quest is 36 years old, which means Square Enix is celebrating. It recently revealed the first trailer for Dragon Quest Treasures, a spin-off from Dragon Quest XI featuring Erik and Mia from the game, but much younger. While we don't know too much about it, it seems from the trailer that the pair will hunt for treasure, with some flying aspects possibly involved.
It's over a year since Square Enix first announced the game so where is the Dragon Quest Treasures release date? Well, thanks to June's Nintendo Direct Mini, we know that Dragon Quest Treasures is definitely heading to Nintendo Switch, and fans can once again explore this wonderful world on December 9, 2022.
Finally, in the recent Nintendo Direct Mini, Nintendo and Square Enix lifted the lid on Dragon Quest Treasures gameplay and revealed footage, including Erik and Mia exploring the world, assembling a team with several creatures, and hunting for treasure. It almost brings to mind the Dragon Quest Joker series by building a team of loveable bad guys, but we hope the treasure hunting gives it an added twist.
When is the Dragon Quest Treasures release date?
Nintendo confirmed that Dragon Quest Treasures will release for Switch on December 9, 2022. You can watch the latest trailer below for more footage from the upcoming title.
When can I pre-order Dragon Quest Treasures?
Physical Dragon Quest Treasures pre-orders are available now. You can check out the announcement and box art here. There are also pre-order incentives available offering in-game items to help you on your adventure:
Chimaera Wing (x5) – returns players to base immediately without losing any treasure
Better Buddy Bullet (x15) – increases the likelihood of a monster wanting to join the player's gang
Fullheal Pellet (x5) – fully restores the HP of a single ally
Is there a Dragon Quest Treasures trailer?
You can check out the trailer from June's Nintendo Direct Mini below. It showcases gameplay, combat, and much more.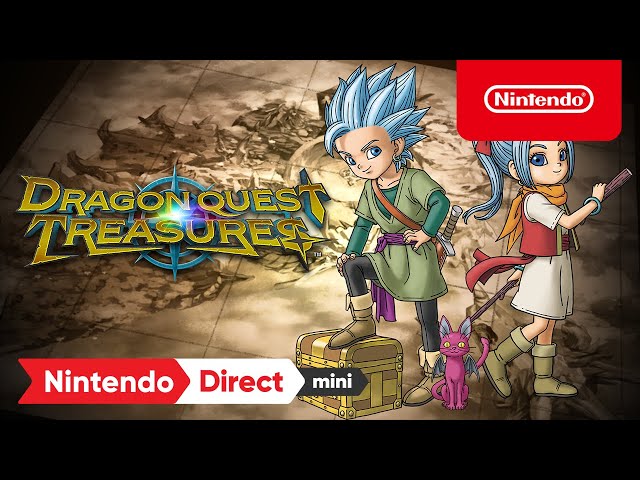 The game looks absolutely adorable and we can't wait to get our hands on it towards the end of the year.
That's all we know for now. For more monster stuff, check out our guide to the best collection games and get on it.