Lucky readers! Welcome to the Pocket Tactics Fall of Porcupine giveaway, where we are offering two very lucky US Switch owners a chance to win codes for the gorgeous narrative adventure. With a gorgeous visual style and a rich story, Fall of Porcupine is a journey well worth exploring, much like many of the best Switch adventure games.
Developer Critical Rabbit is launching its unique and dark narrative title on Nintendo Switch, and to celebrate this, you can win one of two codes by following the instructions below. The title follows a world filled with cute animals and explores the difficulty of everyday life for doctors, nurses, and others working within healthcare. Described as Night in the Woods meets Scrubs, there's optimism and charm underneath the dark humor.
For your chance to win, all you need to do is fill in the Gleam form below. This competition runs from June 14, 2023, until June 21, 2023. We'll pick winners randomly on June 22, 2023, so please keep an eye on your email inbox. Both winners are set to receive a US code for the game, so please only enter from US regions. We'll disqualify entries from other countries. Good luck!
All you need to do to enter our Fall of Porcupine giveaway is follow the instructions in the appropriate box below. Before entering, please also read through our terms and conditions. Plus, be sure to watch the Fall of Porcupine trailer below to see this wonderful game in action.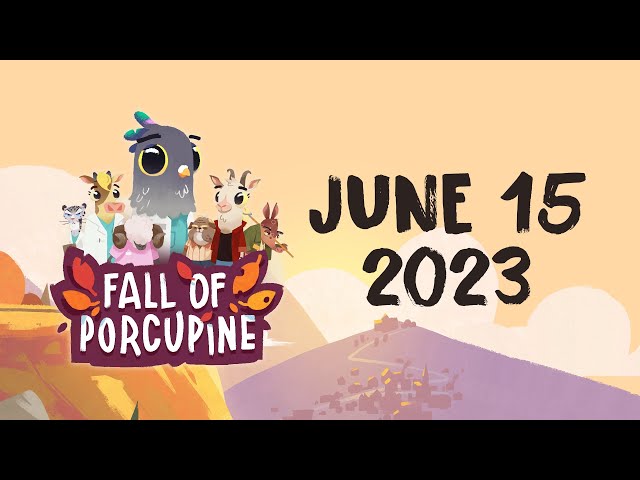 Fall of Porcupine giveaway
PT – Fall of Porcupine giveaway (US)

Good luck in the competition, readers! If you just can't wait to get your game on though, be sure to hop on over to our guides covering the best Switch survival games and the best Switch games for kids.