The long wait is nearly over for all you eager farmers out there, as FarmVille 3's release date is on the horizon, and we finally get a first look at FarmVille 3, the long-awaited sequel to 2014's FarmVille 2. Fortunately, it's clear to see that Zynga has kept the essence of the franchise alive with its upcoming game.
We might have to wait for FarmVille 3's release date, but that doesn't mean we can't dissect the sneak peek clip. In the 20-second video, we get to see a family of cows rejoicing following the birth of their newest member, while a little lamb is then seen bouncing around in its own happy world before its parents shower love upon it. Following that, you get to see many farm animals in the wonderful countryside – you best be ready for your heart to melt.
Seeing all these beautiful animals may well leave you wanting to breed and nurture your own swarm of baby animals. Well, good news, as FarmVille 3 introduces a new gameplay feature that sees you do exactly that. Many baby animals are waiting for you to shower them with love. Overall, there are more than 150 unique varieties across various species, including horses, foxes, alpacas, and pigs.
FarmVille first came onto the scene in 2009, making the series 12 years old. In that time, the games have picked up more than 700 million downloads across Facebook, browsers, and mobile devices.
Check out the preview below if you want to get a peek at what awaits you in FarmVille 3.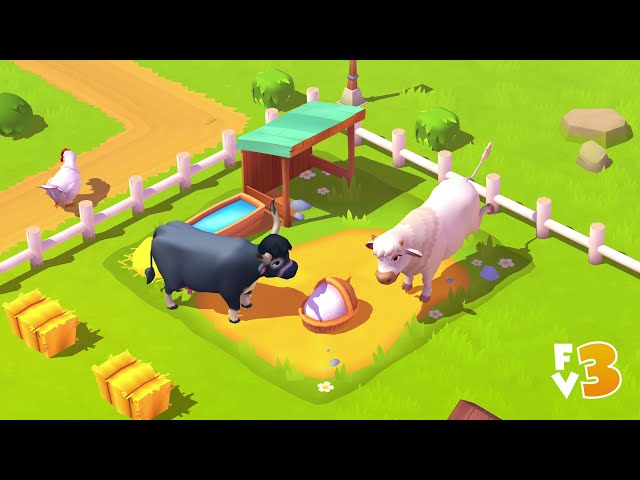 Farmville 3 release date
The good news for all you keen farmers out there is that FarmVille releases on November 4, and the even better news is that pre-registrations are now open – just visit the official website here.
Since you're here, why not check out our picks for the best iOS games and best Android games – there's bound to be something to keep you entertained while waiting for FarmVille 3's release date.