We're live on the ground at Digital Dragons, getting all the latest in gaming fresh from the source. The latest news is that following a successful debut outing last year, Feardemic is bringing Fear Fest 2023 to life like the terrifying Frankenstein's monster it is, putting a petrifying spotlight on some indie horror titles to look forward to in 2023 and 2024.
With Feardemic announcing the return during the 'The Science of Horror' presentation at Digital Dragons, we're looking forward to seeing more frightening games from a host of developers. 2022's debut gave us a better look at exciting horror games like SILT, Choo Choo Charles, and plenty of others, so we're expecting another long line-up of hair-raising scares.
If you want to scare yourself silly with Fear Fest 2023, be sure to keep September 6-7, 2023, free in the diary. The event is to take place in 'the most haunted theatre in Krakow", but as we're not locals, we're not sure where that is. So, we're keeping a close eye on the Feardemic Twitter account for any updates. Fortunately, a stream is set to take place across both nights, so you can check it out when the date arrives on the IGN Twitch channel.
The first of the two evenings is the feature presentation, with the 'Black Summer' event showcasing the future of indie horror. The second night of Fear Fest 2023 heralds another debut, with Feardemic teaming up with streaming partner IGN to hold the first-ever Horror Game Awards. Keep an eye on the official Feardemic website for more information on voting, with polls set to open in July. For more details, check out the reveal trailer below.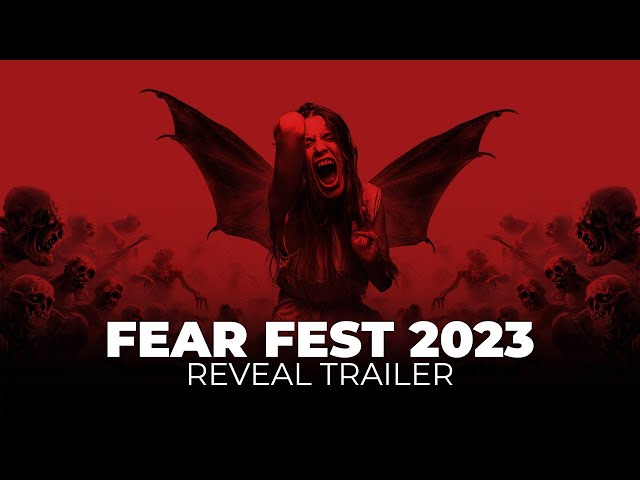 There you have it, the news out of Digital Dragons 2023 that Fear Fest 2023 is set to scare our collective pants off later this year. To keep yourself busy until then, jump into Hyrule with our Zelda: Tears of the Kingdom koroks and Zelda: Tears of the Kingdom old maps guides, or board the Astral Express with our Honkai Star Rail tier list and Honkai Star Rail codes guide.