Fire Emblem Warriors: Three Hopes hews close to its source material in a huge number of ways. Sure, the combat itself is completely different, trading slow and steady chess-like tactics for high-octane hack and slash, but pretty much everything else feels like it could be part of a mainline Fire Emblem game.
One example is the many Fire Emblem Warriors: Three Hopes expeditions available to you. These are similar to tea parties in the original game, Fire Emblem: Three Houses. You invite an ally out on a horse ride, sit down to take a break and have a cuppa, and then get chatting to them.
They have many different benefits, other than just letting you spend time with some of your favourite virtual violence lovers. So, read on to get the lowdown on everything there is to know. If you're yet to pick up the game, check out our Fire Emblem Warriors: Three Hopes review and see why we love it so much. We've also got a Fire Emblem Warriors: Three Hopes characters guide so you can see who's available for an outdoor rendezvous.
Anyway, check out all the details below.
What are Fire Emblem Warriors: Three Hopes expeditions?
Expeditions are like mini, platonic yet slightly flirty dates that you can go on with your allies in Fire Emblem Warriors: Three Hopes. They help build bonds between you and the invited character, which can in turn unlock new conversations to have with them.
Whether you're a Sylvain stan or a Dimitri die-hard, expeditions are a great way to learn more about characters that you probably spend a lot of time with in the original Three Houses, drinking tea, chatting to them, and then heading back to camp. Check out our Fire Emblem Warriors: Three Hopes romance guide to see what options there are for you.
While on expeditions, you have a chat with your partner, which involves responding with the right answer out of three when they say something. If you get three answers perfect, then you have a perfect conversation, leading to a chance to have a closer look at your friend if that's what you're into.
To get the right answer, make sure you think about the personality of who you're talking to. It's never that difficult to get the answer right, considering it's normally choosing between "I hate flowers" and "would you like to pick flowers together?" Just stay positive, and keep in mind that certain characters behave in different ways.
How do I go on a Fire Emblem Warriors: Three Hopes expedition?
To go on an expedition, just go and find the character you want to go with, and ask them! There are a few prerequisites to fulfil, but that shouldn't take too long. As long as you've got to chapter five in the game, and have a spare activity point, there should be no issues stopping you from having a nice time.
Of course, you can't take absolutely everybody on an expedition. If you're a big fan of that random guard by the stables, I'm sorry friend, they're just there to hang out and never move. But any character from the three houses, any character from the fourth secret house from the original game's DLC, and a handful of others are available. There should be more than enough virtual chat for you to have, I'm sure.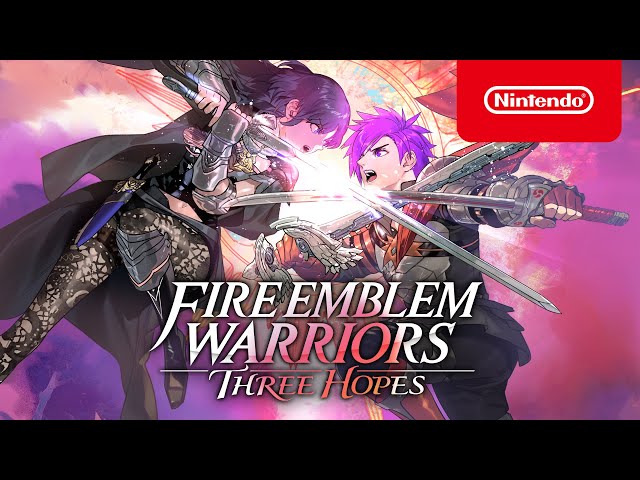 How do I unlock new places to go on Fire Emblem Warriors: Three Hopes expeditions?
Fire Emblem Warriors: Three Hopes has quite a lengthy upgrade system for you to make improvements to your camp. You can improve anything you interact with, from the training grounds and tactics academy to the dining hall and blacksmith. And yes, that includes your expedition options.
To upgrade your expedition options, head to the renovations master in the centre of camp. You're going to need standard building materials as well as furnishings to make the upgrades. But once you have, you can pick out new places to go with whoever you're trying to woo.
That's all the info we've got on Fire Emblem Warriors: Three Hopes expeditions. For more, check out everything revealed in the Xenoblade Chronicles 3 direct to get ready for Nintendo's next big release.