Ever since its debut in 2017 and its wildly successful Switch port, Hollow Knight has brought in a huge amount of fans, many of them eager to find the best games like Hollow Knight, to scratch that itch while we patiently wait for the Hollow Knight Silksong release date. Any day now…
So whether you own a Nintendo Switch or a smart device, let us break down some of the very best games with the same action, exploration, and tone that make Hollow Knight so great. They aren't all Metroidvania games, but there's definitely going to be a few snuck in here. We hope you find an exciting new game to play! And feel free to let us know on Twitter if we've missed your favourite from this list.
Let's get into our list of the best games like Hollow Knight on Switch and mobile.
Metroid Dread
Nintendo Switch
Let's get it out the way. Metroid is a 35-year-old series, so yes, Hollow Knight took inspiration from it, not the other way around. But Samus' latest adventure certainly feels thematically similar to Hollow Knight as it turns the atmosphere up to ten and the dread up to 11. Exploring the dark underbelly of planet ZDR is filled with terrors and deadly new opponents, and there are secrets hidden in every corner of the map.
Samus has also never felt so good to control, and while this adventure could be over in about a dozen hours normally, its laser-focused gameplay and incredible boss battles are begging for a replay and some speedrunning attempts. A near-perfect action game and the best Metroid has ever felt. You can read even more about it in our Metroid Dread review.
Dead Cells
Nintendo Switch and iOS
Imagine a Metroid game with really slick action, loads of unlockable weapons, great castle/dungeon environments, and you could technically play it forever… Well, you're halfway to understanding what makes Dead Cells so utterly brilliant. Dead Cells is a rogue-lite with an ever-changing world, where the right weapons can offer the perfect run, and collecting cells on each run will reward you with even more upgrades and weapons to make you that much more powerful when you return from the dead.
It's brutally tough though, so you need to rely on your reactions as well as your drops. It's also got a fantastic pixelated presentation and soundtrack, and it all runs like a dream no matter where you play it. It's a perfect 'just one more run' game and we've already put dozens of hours into it.
Dead Cells Dead Cells Nintendo $24.99 24.99 Buy Now Network N earns commission from qualifying purchases via Amazon Associates and other programs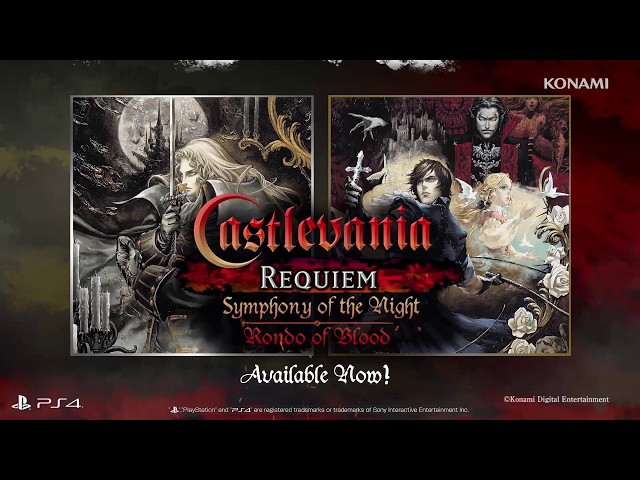 Castlevania: Symphony of the Night
iOS
We really wish we could also put this down as a Switch title, but alas. Possibly the pinnacle of Koji Igarashi's time on the Castlevania series, Symphony of the Night opened up the series and laid the groundwork for every entry to follow. Along with Super Metroid, this also laid the foundation for what a modern Metroidvania is, while offering a slew of interesting transformation abilities, new weapons, and the chance to gain EXP and level up.
It looked astonishingly beautiful on Playstation back in the day, and luckily the 2D style has held up stunningly. The iOS version performs great and even has support for Bluetooth controllers, so if you've ever wanted to get into the series, this is the perfect place to start.
Ori and the Will of the Wisps
Nintendo Switch
If you like the idea of Hollow Knight, but want something a little more forgiving and colourful, Ori and the Will of the Wisps could be the perfect answer. Originally released for Xbox, this vivid and luscious game features the titular Ori as they set out to rescue their lost friend. This quest takes them across many beautiful jungle environments and up against some creepy bosses, all while Ori themselves controls with a smooth and graceful movement that fits their design perfectly.
It's not all sunshine though, as the story and gorgeous soundtrack will likely pull the odd tear from your eyes, but this is a simply gorgeous Metroidvania that's easily one of the best looking games on Switch, and provides a dozen or so hours of precision platforming fun.
Ori and the Will of the Wisps Ori and the Will of the Wisps Nintendo $29.99 $29.99 Buy Now Network N earns commission from qualifying purchases via Amazon Associates and other programs
Axiom Verge 1 & 2
Nintendo Switch
We're cheating a little bit here by putting two different entries down, but both games in Thomas Happ's dystopian sci-fi series are phenomenal efforts and stand on their own in terms of gameplay and presentation. Axiom Verge presents a brooding and oppressive world filled with technology and artefacts inspired by the gothic works of H.R. Giger, while also creating some fantastic new abilities with a wild approach to weapons.
Axiom Verge 2 opens up the franchise with a sunlit world almost Babylonian in design, with snow-capped peaks and subterranean lairs hiding even more technological terrors. Both are created primarily by just one developer, and yet offer up an experience on the level of much bigger games. Either is worth a visit!
Axiom Verge 2 Axiom Verge 2 Nintendo $17.99 $19.99 Buy Now Network N earns commission from qualifying purchases via Amazon Associates and other programs
Salt & Sanctuary
Nintendo Switch
If the difficulty of Hollow Knight is what you enjoy, this could be the perfect follow-up. Salt and Sanctuary is heavily inspired by Dark Souls, including a sombre world and some brutal boss fights. Death here is truly punishing, and it takes some time to get a grasp on both the action and exactly what's going on in this world. Of course, this isn't anything new to fans of Dark Souls, so if you want a 2D take on the action of the series, this is a gruesome and very well-made adaptation of exactly what makes that series tick, just minus a dimension.
Salt & Sanctuary Salt & Sanctuary Nintendo $17.99 $17.99 Buy Now Network N earns commission from qualifying purchases via Amazon Associates and other programs
Blasphemous
Nintendo Switch
Another entry on the punishing side, Blasphemous is a magnificently detailed pixelated game that doesn't skip out on the gore. Inspired by European architecture and Christian iconography, you play as The Penitent One, and must uncover what's causing a curse to ravage the land of Cvstodia.
A great mixture of hack-and-slash action, absolutely huge and punishing boss fights, and some challenging platforming, this game feels like if the Dark Souls developer had to make a Castlevania game. It's recently been updated with even more content well after the initial credits, and for those who just can't get enough, the developer has also already announced a sequel.
Blasphemous Blasphemous Nintendo $24.99 $24.99 Buy Now Network N earns affiliate commission from qualifying sales.
Dandara
Nintendo Switch/iOS
Explore the ruined world of Salt in Dandara, a gravity-defying platformer that constantly twists your expectation and delivers thrilling new gameplay experiences. The effort put into giving this world a tone and personality shines through in every moment, in a very similar way to the broody atmosphere of Hollow Knight's Hallownest.
The ability to leap wherever you want no matter the gravity creates an amazing flow and rhythm that the title takes full advantage of, especially in the new Trials of Fear Edition, which allows players to take on even more punishing challenges after you've rolled credits. A stylish and satisfying platformer that more people should play.
Dandara: Trials of Fear Edition Dandara: Trials of Fear Edition Nintendo $14.99 $5.24 Buy Now Network N earns affiliate commission from qualifying sales.
Castlevania Advance Collection
Nintendo Switch
Possibly the most bang for your buck here, but worth it for Aria of Sorrow alone… After Symphony of the Night, Koji Igarashi kept the series 2D, but took it to the Game Boy Advance to justify keeping the pixelated style. What followed is a hat-trick of incredible Castlevania titles, all with their own merits. While the first, Castlevania Circle of the Moon feels like a test case (though still an admirable and worthwhile adventure game in its own right), it's the two successors that really shine.
Harmony of Dissonance and Aria of Sorrow are quintessential Castlevania, building on the framework of Symphony of the Night, while bringing over their own flair and gameplay abilities. There's even Castlevania: Dracula X thrown in here for good measure! All the games feature save states and different visual options, so this is the best and definitely the cheapest way to play three classic games. Now, where's the DS collection Konami?
Castlevania Advance Collection Castlevania Advance Collection Nintendo $19.99 £19.99 Buy Now Network N earns affiliate commission from qualifying sales.
There you have it, our guide to the best games like Hollow Knight you can play on Switch & mobile. Did we miss one of your favourites? Let us know and we'll update where we can. If you need even more gaming goodness while you wait patiently for the Hollow Knight: Silksong release date, be sure to have a read of our guide to the very best Switch games.