CD Projekt has announced the newest expansion for Gwent: The Witcher Card Game. The Way of the Witcher is set to arrive on December 8, and examines the origin story of the fabled monster slayers, and the powerful sorcerer who created them: Alzur. The expansion brings 70 new cards to the game, including a new faction – presumably Witchers – and 10 neutral cards that can be used in non-faction specific decks.
The monster slayers also come with some fresh card mechanics, such as Adrenaline, a condition that is only fulfilled when a specific number of cards are left to play. But surely having a deck of Witchers is difficult, considering they like to work alone?
Well, it looks like the expansion brings in the other Witcher schools, including Bear, Cat, Viper, Griffin, and of course, Wolf. We can also expect to see many of the famous Witcher characters from the books who didn't feature in the games, like Coen, the Wolf school Witcher who left to fight against the Nilfgaardians. You can find all the card reveals so far on the official Gwent website.
You can also watch the expansion trailer below for more Witchery goodness: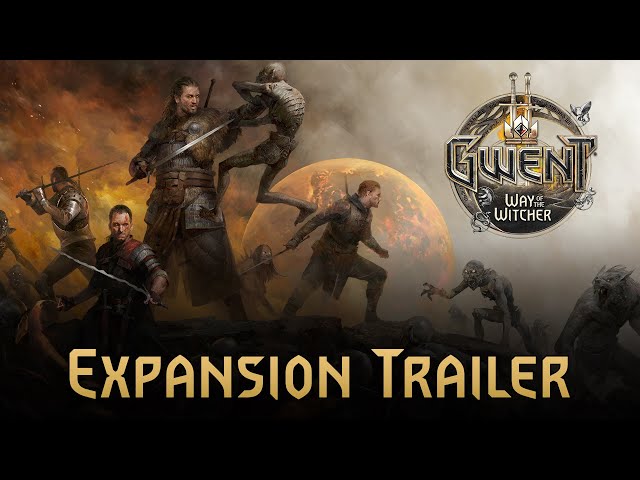 On top of the Witchers, it looks like we'll also be getting some nasty creatures for them to face off against, so monster players might also be in luck.
If you're interested, you can download Gwent on Google Play and the App Store, where there are currently a number of Way of the Witcher pre-order offers. If you're in the mood for some more Witcher content, we spoke to Gwent's art director about creating character portraits, and to Thronebreaker's director about using cards to bring the series to life.