We have great news for all you young witches and wizards out there, for if you sign up for Harry Potter: Magic Awakened pre-registration, you can get your hands on some magical rewards that are sure to help you on your journey in this wizarding world.
Of course, being excited for the game itself is as good a reason as any to jump on the Harry Potter: Magic Awakened pre-registration bandwagon, but knowing that doing so nets you a Fantastic Beasts: The Secrets of Dumbledore card pack makes it a must. As part of the freebie, you receive Niffler and Baby Manticore summon cards. We imagine that the more cards you begin with in a CCG, the easier it is to get out the starting gate.
If you've seen the latest movie, you might know what to expect from the Baby Manticore card as it takes inspiration from the film's infant Manticores. These creatures are vicious, carnivorous, and likely to ruin your opponent's day, so don't be afraid to use them – yes, them. A swarm of these things could secure your victory, or doom should you be unlucky enough to encounter Baby Manticore yourself.
As for the Niffler, it's a magical beast that has a long snout and luscious black fur, and while it's not capable of winning you many duels, it can help you in other ways. For example, Nifflers are exemplary at locating treasure, which means they can help you to restore your valuable magic points.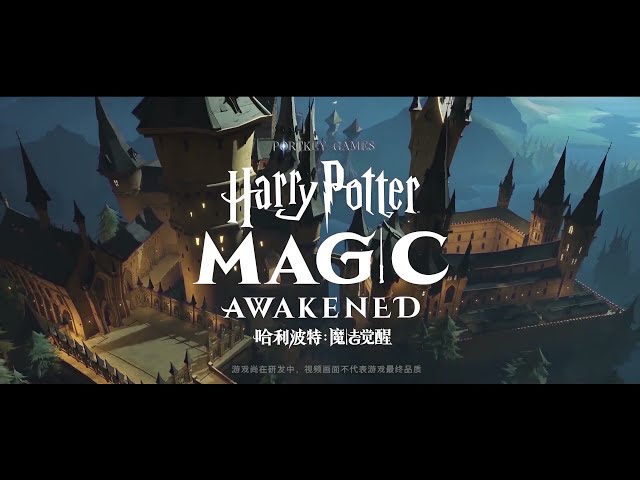 How do I sign up for Harry Potter: Magic Awakened pre-registration?
To pre-register for Harry Potter: Magic Awakened, you must visit Google Play or the official Magic Awakened website. However, you must be in the Americas, Europe, or Oceania to sign up.
Since you're here, we assume you're a Harry Potter fan. In which case, you should head over to our Hogwarts Legacy release date guide for all the details you need to know on the upcoming RPG. Or, we have a list of the best mobile RPGs if you want to see what other adventures are out there.