Many of you worldwide have long been waiting for your very own acceptance letter to Hogwarts School of Witchcraft and Wizardry. Yet, no matter how many times we all slept in the cupboard under the stairs as a kid, the letter never came. Well, that doesn't matter any more muggles, as Hogwarts Legacy promises to take you on a magical journey that you could previously only embark on in your dreams.
So, what's the Hogwarts Legacy release date? When can you attend the famous wizarding school as a fifth-year student? Well, this guide intends to answer that question, as well as let you know what platforms the game is on, and keep you up to date with the latest trailers, all so you can be in the know before you become a witch or wizard.
Of course, if you're done with school, no matter how magical Hogwarts may be, you could head into some other dungeons with our lists of the best games like Diablo and games like Hades. Or, you could check our list of the best games like The Witcher 3, some of which feature a different kind of magic.
Hogwarts Legacy release date
If you're planning on playing on PC, Xbox, or PlayStation, it's time to head down to Diagon Alley and pick up your supplies, as the Hogwarts Legacy release date is now set for February 10, 2023. However, Switch players still have a little longer to wait, as it looks like it'll be coming to Nintendo later than everywhere else.
What is the Hogwarts Legacy story?
Thanks to the Hogwarts Legacy State of Play, we know a bit more about what to expect from the game, including the fact that you're a new student. However, the interesting thing is that you're a fifth-year pupil. This is a rare thing indeed as 99% of Hogwarts students begin at a younger age in the first year. Still, we say better late than never to the acceptance letter.
Throughout the game, you get to attend classes, explore the school grounds, and visit neighbouring locations. Of course, this is an RPG, so you can expect to make some crucial decisions, such as which house you belong to. For us, it's a no brainer. Slytherin is the place to be.
From the trailer, it does appear as though we can learn the forbidden arts, so it will be interesting to see what this means for our character and whether or not we can venture to the dark side.
Is there a Hogwarts Legacy trailer?
Of course, there's a Hogwarts Legacy trailer, and it's full of magic. You can check out the latest one below: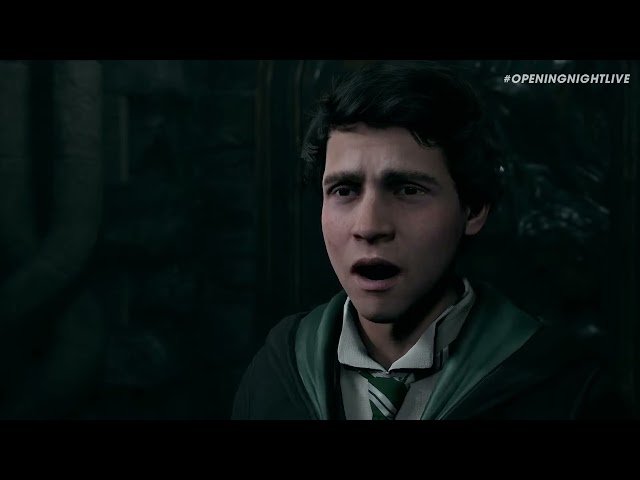 What are the Hogwarts Legacy platforms?
The all-important question we all ask when awaiting the release of a new game is, what platforms is it available on? Fortunately for all you witches and wizards out there, Hogwarts Legacy is coming to many platforms, including Nintendo Switch, PlayStation 4, PlayStation 5, Xbox Series X/S, and PC.
There you have it, everything you need to know about the Hogwarts Legacy release date. If you need something to play while you wait, our list of the best Switch RPGs has many adventures for you to embark on, some with magic of their own.