If you enjoy mobile games, the chances are you've at least given a Zynga title a try. If you happen to be an avid player of Harry Potter: Puzzles & Spells and Words With Friends 2, you're in for a treat, as a collaboration between the games is underway. The new campaign is dubbed Magical Mischief, an apt name if we do say so ourselves.
The Harry Potter: Puzzles & Spells Magical Mischief collaboration with Words With Friends 2 encourages cheeky and mischievous play. It does this through in-game posts that nudge you to use a sneaky word, accompanied by a silly sticker to one-up the opposition. Of course, this is only available in Words With Friends 2, but that doesn't mean the game full of magic doesn't have some content of its own.
Currently, it's mischief season in Harry Potter: Puzzles & Spells. Right now, if you complete certain tasks, you can send boxes that contain random pranks to rival clubs. Moreover, this does one of two things, it either helps the opposition in the spirit of friendship, or hinders them in a display of gamesmanship. But, hey, we like to win, and we support any pranks that lead to victory.
"This first-ever cross-collaboration between these titles allows players to experience fun synergies across their cherished games while enjoying playful, lighthearted mischief on their mobile devices," Zynga executive vice president Yarn Leyvand says.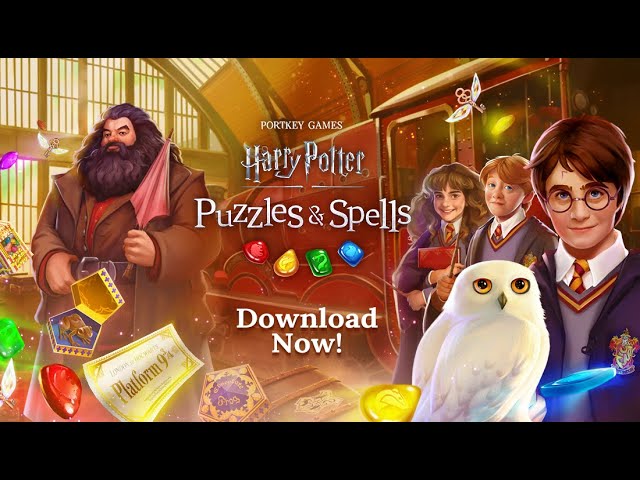 When does the Harry Potter: Puzzles & Spells and Words With Friends 2 collaboration begin?
The collaboration is live now, and it runs until March 28. Not only is it full of magical fun, but if you take part in the cross-game mischief with friends sweepstakes, you have a chance of winning some dazzling prizes, such as exclusive merchandise.
Should you be after some similar titles to play, head over to our list of the best mobile puzzle games – it's full of noodle scratchers.