Time for another Honkai Impact 3rd update, dubbed Banquet of Helix, the v5.9 patch introduces plenty of fresh content for you to enjoy, including a new character, the next story chapter, and various limited-time summer events that give you the chance to earn various in-game rewards.
Perhaps the best part of the Honkai Impact 3rd Banquet of Helix update is a new character, Vill-V, a being that has eight personalities living in one shell, which means you're in for a wild time whenever she's around. Some of her personalities include the scholar, expert, and great magician. If you're after a versatile combatant that likes to get up close and personal, you need to look no further than Vill-V.
As for the new story chapter, it's so jam-packed with content that it's going to take at least three to four hours for you to complete it, which makes it the longest Honkai Impact 3rd chapter so far. Furthermore, besides the additional narrative, the open world map gets some new areas where an abundance of treasure awaits you.
When is the Honkai Impact 3rd Banquet of Helix update?
The update releases on August 11, so not too long to wait.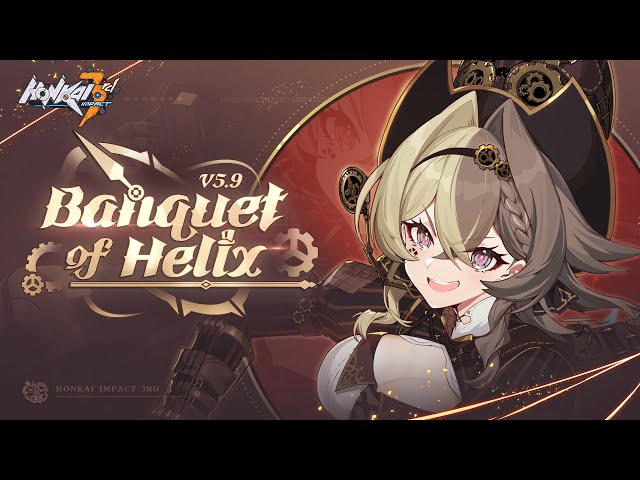 However, if you simply need some goodies right now, you can check out our Honkai Impact codes list. Or, for something new to play, you can see what journeys await you in our best mobile RPGs guide.