It's always fun when a celebrity pops up in a mobile game, and that's why it's great to see Pirates of the Caribbean actor, Orlando Bloom, debut as a new hero in King of Avalon. For those unfamiliar with the title, it's a mediaeval mobile strategy game that takes influence from the legend of King Arthur.
As for the King of Avalon Orlando Bloom collaboration, not only can you look forward to playing as the Hollywood star, but a storyline that's now an intricate part of the King of Avalon lore. When it comes to Orlando's character himself, he's somewhat of a disgraced hero, one that became an outcast after a curse was inflicted upon him – even cutting off his own hand couldn't prevent him from becoming half-unmelted.
"King of Avalon is an incredible world of lore and adventure with exciting characters like mine, who get to roam the lands and conquer different territories", Orlando Bloom says. "At a time when games and movie characters are blurring the lines, it was cool to see my character, Orlando the Nightshard, come to life."
If you're unfamiliar with Bloom (you're missing out on some incredible movies), he's well known for his portrayal of Will Turner in Pirates of the Caribbean, and his role as Legolas in The Lord of The Rings and The Hobbit. Of course, he's done more than that, but they're arguably his most famous roles.
When does the King of Avalon Orlando Bloom collaboration begin?
Now. You can already find Orlando in King of Avalon, and his role in the game is set to go on for the next few months. In fact, there's a new trailer and a behind-the-scenes look at what it was like for Bloom to take part. In the footage you can see Bloom in an intense battle, doing his own stunts, and breaking his blade. You can check it out below: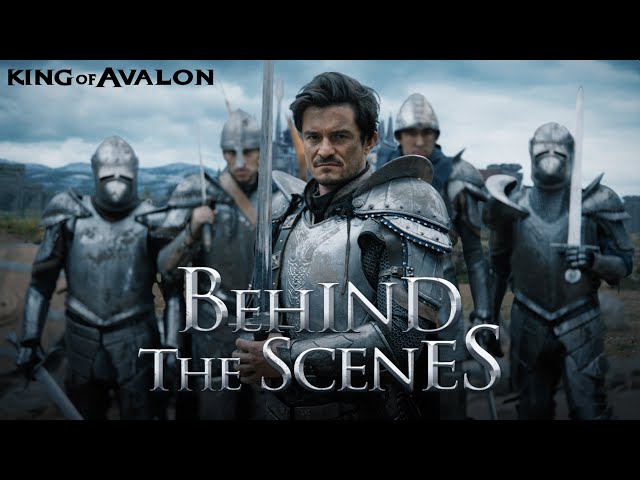 If you want some similar games to play, our list of the best mobile strategy games has some great suggestions. Alternatively, you can look at our picks for the best iPhone games and best Android games if you want more variety.