Good news for all you League of Legends fans, the Sentinels of Light event is here, bringing with it a range of in-game events across Riot's entire games library, including Wild Rift, Legends of Runeterra, and Teamfight Tactics.
Undoubtedly, Sentinels of Light is the largest Wild Rift event thus far. It features an in-game narrative experience that sees you meet – and bond with – LoL champions such as Lucian, Senna, Riven, Irelia, Vayne, and newcomer, Akshan. Beginning July 8, and running until August 10, Lucian and Senna are starting characters at your Sentinels HQ. However, as the event progresses, the other heroes will arrive. Vayne shows up July 13, while Riven and Irelia make their presence known July 19, and Akshan arrives July 27.
To discover more about these heroes, play matches to increase your Sentinel bonds. Through this, you find out what motivates them and gain insight into their backstories. Oh, and if personal gain over relationships is more rewarding to you, keep playing matches and strengthen those bonds anyway to increase the level of your Sentinels HQ. Do so, and numerous rewards are yours.
If that isn't enough to keep you busy, perhaps the weekly release of comics detailing the Sentinels of Light's fight against the Black Mist, and the Ruined King, are. Or, maybe becoming a Sentinel of Light yourself through a new AR experience is more your speed.
Of course, it's not just League of Legends: Wild Rift that draws in the Sentinels of Light, Legends of Runeterra has too. Between July 14 and August 10, a mini-expansion featuring Viego and Akshan is available, along with 21 other cards featuring spells, landmarks, and followers.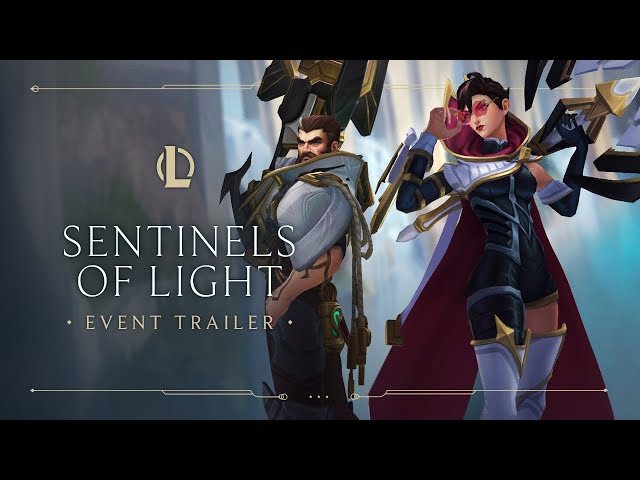 You also choose between two event passes, Ruined or Sentinels, and earn thematic rewards depending on which you pick.Once you pledge allegiance, there is no going back. However, should you collect all of the items for one side, you can collect opposing prizes, too.
Finally, Teamfight Tactics welcomes the Sentinels of Light on July 21, continuing the fight against the Black Mist in Teamfight Tactics: Dawn of Heroes – TFT's mid-set update. As part of the event, radiant items and all-new blessings replace shadow items.
Naturally, as with any TFT update, new champions are available, and on this occasion, it's Lucian, Senna, Olaf, Irelia, Olaf, Pyke, Rakan, Galio, and Akshan. In addition, there is a set pass to go with the heroes, featuring arenas, booms, an order pengu, and more.
Phew, that's a lot of LoL content, enough to keep you busy for the foreseeable future. However, if you need a break from Wild Rift, Teamfight Tactics, and Legends of Runeterra, check out our lists on the best iOS games and the best Android games here.