Loftia, the cozy MMO, is heading to Switch at release, but we're still a way off from that. The Loftia Kickstarter campaign debuted at the beginning of August and builds off the game's social media success, catching the eyes of easy games fans.
The game takes inspiration from some great sources like the Animal Crossing and Sims series, along with elements from World of Warcraft and other notable MMOs. Loftia looks to mix a multiplayer experience with building, crafting, and adventure aspects, all while working toward a sustainable future.
You can farm, forage, and craft til the cows come home, and decorate your own living space. All of these actions take sustainability into account and add solarpunk vibes with the hydroponic farming and recycling mechanics.
Qloud Games is at the helm, an Australian studio founded in 2022. The studio focuses on games that create a positive impact and it's allowed both founders to quit their nine-to-fives to work full time on Loftia.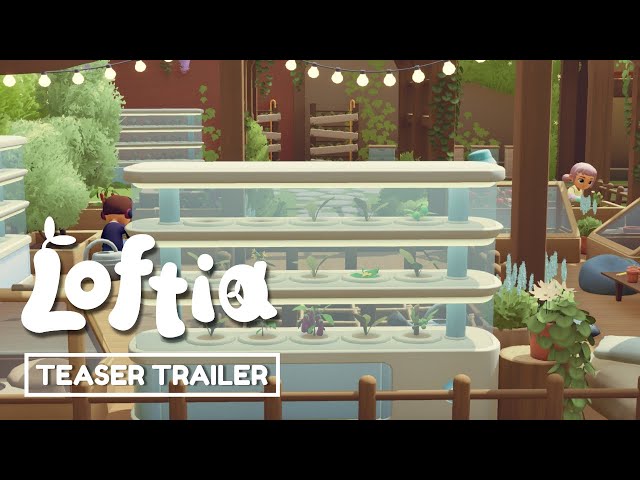 You may have seen Loftia on TikTok, Twitter, or Instagram – it's got the attention of some 300k people on social media, growing its eager fanbase of 'Loftians' ahead of release. The studio also aims to take community feedback into account and bring potential players into the development process as much as they can.
Loftia is set for a Switch release alongside PC and Mac in 2024, with a first play-test hopefully coming in the new year for backers of the Kickstarter project – check it out right here.
We are huge fans of cozy gaming over here, so here are our recommendations of the best farm games, zoo games, and some games like Animal Crossing.