Our Lord of Heroes guide is the perfect companion to our Lord of Heroes tier list. Once you've learned which heroes you'd like to focus on unlocking, you can take a look at the various tips, tricks, and cheats below to help you through the early hours of this brand new gacha RPG.
We'll go over a few of the basics, including how to download, get the APK, play on PC, and help you figure out if the game is right for you by showing off the gameplay trailer. We'll then finish things off with a bunch of tips that will help propel you to end game. By then you should be ready to lead an army of your own without assistance.
If you're looking for similar experiences, we thoroughly recommend checking out our best mobile RPGs guide, which includes a wide ranged of experiences to suit a varied audience. There are strategy RPGs, JRPGs, and more, so you shouldn't have trouble finding what you're looking for. Now, let's take a look at our Lord of Heroes guide.
Here's what's in our Lord of Heroes guide:
Lord of Heroes download: how to get it on iOS and Android
You can get Lord of Heroes on iOS via the App Store or Android via Google Play.
Lord of Heroes APK: how to bypass the Android app stores
If you'd like to avoid Google Play, or can't grab it via that store, you can get the Lord of Heroes APK from APKPure.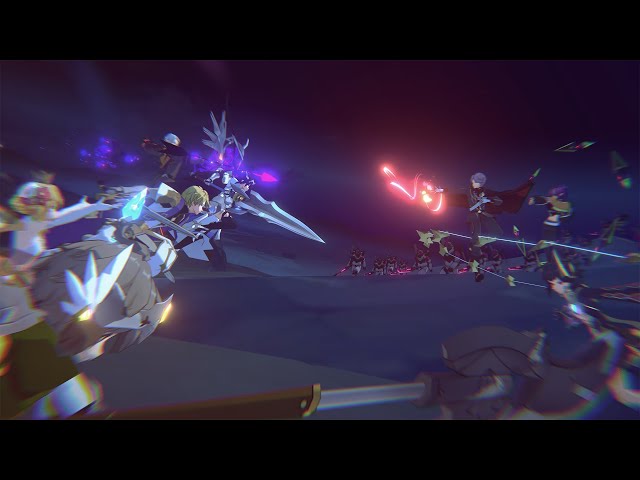 Lord of Heroes trailer: check out how it plays
Unsure whether Lord of Heroes is for you or not? Well, the best way to find out is by checking out the trailer, which we've included above.
Lord of Heroes on PC: how to play on the big screen
If you'd like to play Lord of Heroes on PC, you can do so by grabbing it from the following emulators:
Want to play mobile games on PC? Our guide on how to play Android games on PC can help with that
Lord of Heroes online: can I play with friends?
Yes, Lord of Heroes features an online community. You can chat to your fellow players in-game, or team up with them to tackle a wide variety of content by forming an alliance.
You can also join the following communities to find a few new friends to play with:
Looking for games to play with friends? We've put together a list of the best mobile multiplayer games just for you
Lord of Heroes guide: tips, tricks, and cheats
Now that you understand the basics, here are a few tips, tricks, and cheats that will help you get started in Lord of Heroes:
Roll for the best hero: to get the best start in Lord of Heroes, we recommend performing that initial pull as many times as it takes by rerolling. We've put together a guide of the best heroes, and how to reroll, in our Lord of Heroes tier list
Keep your heroes at peak power: once you've picked your favourite team, keep them at peak power by leveling them to max and equipping them with the best gear
Complete feats: feats will not only help you figure out what to do next, but will also reward you for doing so. If you need a quick leg-up on the competition, we recommend starting here
Craft for the best equipment: though crafting materials can be challenging to come across, it's well worth farming for them so you can equip your favourite heroes with the best gear