As Al Capone once said, you can get much further with a kind word and a gun than you can with a kind word alone. And if you're looking for a way to test this out without breaking any real-world rules, then mafia games are the way to go.
So here's the sting, boss. There are heaps of mafia games on Switch and mobile, but we've picked out the very best of the best for you to peruse. From first-person shooters where you're ploughing through the opposition, to RTS titles where you gotta use your noggin to take up the role as the kingpin, and even a couple of sordid love affairs in the form of visual novels, there's something for everyone. Let's get down to business, shall we?
If you're tired of the mafia boss life, check out our lists of the best samurai games, ninja games, and knight games for more titles to peruse. We also have lists of the best mobile games and the best Switch games for a wider range of genres.
So without further ado, let's dive into our list of the best mafia games on Switch and mobile.
MAFIA CITY – ANDROID / IOS
This intriguing strategy title sees you manage your own mafia turf and compete to become the Godfather. Whether you're stealing from banks, forming alliances with other players, dating cuties, recruiting heroes, or collecting luxury cars, Mafia City offers an immersive, RTS experience that's sure to hook you in.
The visuals are great, the real-time turf wars and daily skirmishes are super engaging, and there are heaps of maps, technology trees, and events to explore. If you're a fan of mafia themed games and RTS gameplay, give this one a try.
Play Mafia City on iPhone for free.
Play Mafia City on Android for free.
L.A. Noire – Switch
Don't press X to doubt here, because the iconic detective action-adventure game L.A. Noire is a gem that truly deserves a spot on this list. Delve into a gritty crime thriller set against the backdrop of 1940s Los Angeles, where you take the role of LAPD detective Cole Phelps, who's thrown headfirst into a city drowning in its own success.
Set out on a mission to climb the ranks and do what's right, as you unravel the truth behind the seedy underbelly of the L.A. underworld, uncovering a secret that has the potential to shake the city to its rotten core. With an intriguing narrative and cast of characters to grill, an immersive world, and engaging gameplay, L.A. Noire may have its flaws, but it's an experience you won't soon forget.
Payday 2 – Switch
Payday 2 is a heist-happy, action-packed, four-player co-op shooter that invites you to don the masks of the famous Payday crew as they unleash their rein upon Washington DC for an epic crime spree. Team up with up to four friends as you cooperate on heists, each one bigger than the last as your crew progresses. Snag weapons and cash, become an infamous criminal, and build and customise your guns and gears as you aim to pull off the spree of the century.
With multiple dynamic scenarios, a dynamic contract with database CRIME.NET at your fingertips, and a heap of skills to master, Payday 2 allows you to take the reins and play how you want. And, while you may not explicitly be referred to as a mafia member, it certainly captures the spirit of some true bank robbing, power-hungry fun.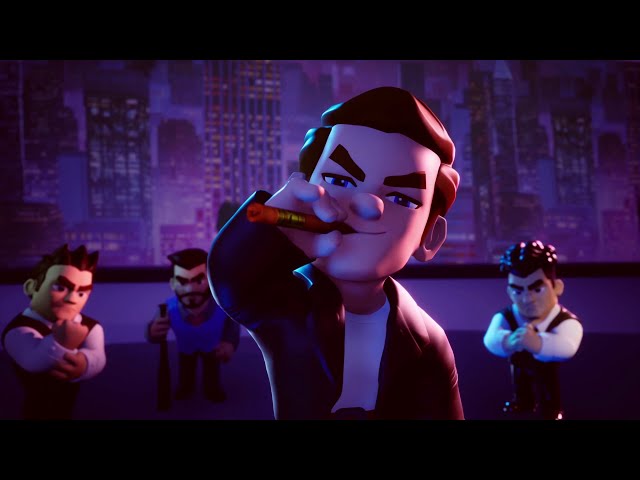 IDLE MAFIA – ANDROID / IOS
Odds are, you've probably seen an ad for Idle Mafia by now – and while these ads might be annoying, the game is not! Tap your way to the top as you engage in fights, conquer new territory, and dominate businesses around the world, gathering talented capos to carry out your bidding. It's a fun little mafia themed, idle experience that's great to keep the boredom at bay while on the go.
Saints Row: The Third – Switch
I've spent hundreds of hours in the Saints Row series, and Saints Row: The Third has taken its fair share of that playtime. Its wild, larger than life world is so easy to get lost in, and the fast-paced, irreverent comedy and characters lends itself to the mafia theme well.
In Saints Row: The Third, you take control of the Saints at the height of their power, living in the lap of luxury – and, of course, chaos. You're plunged into the sordid city of Steelport, drowning in sin, sex, drugs, and guns. This is your city, and it abides by your rules. After taking Steelport into their hands, the Third Street Saints have evolved from a street gang to a household name, with all the merchandise and fame to show for it. However, this rise in popularity hasn't gone unnoticed.
Face off against the Syndicate, an infamous criminal fraternity whose power reaches to all corners of the world, as you use your massive arsenal of weapons, allies, and all that cash dolla to take 'em down a peg. This exhilarating, third-person action-adventure game is one hell of a wild ride, and with co-op support, you can even drag a friend along in the passenger seat. And to sweeten the deal even further, the Switch edition comes with all the DLC, including two expansion packs and a bunch of awesome items. If you like games like GTA and have yet to dive into Saints Row, what are you waiting for?
DON OF DONS – ANDROID / IOS
There's only one person capable of standing at the top of the mafia world. One person capable of keeping all the godfathers under their command. And with this power, that person rules the world. So, have you got what it takes to be the Don of Dons?
This intriguing strategy game features an evil, underworld mafia theme, where your goal is to conquer the mafia world. Recruit and train mafia heroes, create your own alliance full of faithful warriors, and engage yourself with the bloodiest of battles and the most calculated conspiracies on your way to the top. In the mafia, family is everything – can you save yours from this desperate crisis?
Piofiore: Fated Memories – Switch
This gorgeous, thrilling otome (romantic visual novel) puts you in the shoes of Liliana Adornato, a young woman born and raised in the church at the heart of the Italian town, Burlone. You find yourself at the centre of a turf war between the three criminal organisations that control the city, and your life's turned upside down as you encounter the dangerous leaders of the Falzone, Visconti, and Lao-Shu mafia. And once you're drawn into the shadowy world of crime families, there's no turning back.
Piofiore: Fated Memories is an engaging and beautifully written tale, populated by intriguing characters, angst, and drama, sure to get your heart racing and your tears falling regardless of which route you choose. While this may not be your typical, guns-out, conquer the masses mafia experience, it's an amazing title that pulls you into a truly titillating narrative adventure.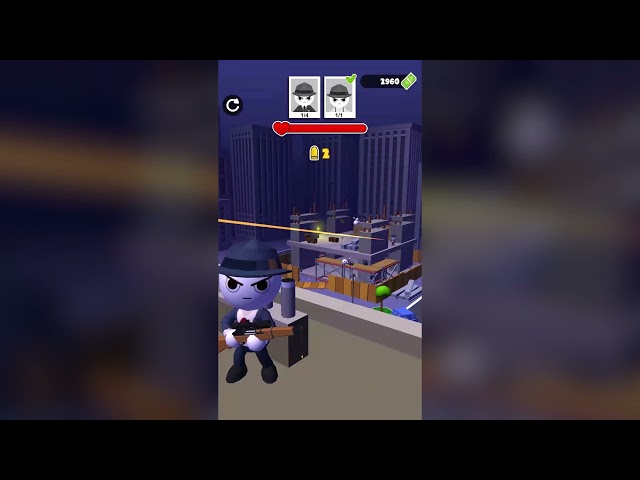 Mafia Sniper: Clan Domination – ANDROID / IOS
Say hello to my little friend! Mafia Sniper: Clan Domination is a stationary first-person shooter with cute, stylised characters where you must duck, hide, and snipe the enemy to gain total clan domination.
Engage in exhilarating shootouts and chases, armed with your trusty sniper rifle and SMG, as you push back corrupt cops and politicians, gangsters, and criminal bosses, in your missions to take over the city. Just be careful not to pop a civilian – that's against the mafia's code!
My Mafia Girlfriend – ANDROID
Genius Inc makes some amazing visual novels, ranging across otome, bishoujo, and BL, and covering a wide range of topics. My Mafia Girlfriend features an engaging story, titillating romance, and beautiful art, all of which is sure to get your heart racing.
You take the role of a young man attending high school. But, despite your apparently normal outward appearance, you have a huge secret – you're actually the heir to the city's most notorious mafia organisation. You must go about your daily life, making up stories to keep your identity hidden, and it all seems to be going well until a cute new girl transfers to your school, and you soon find that she's the daughter of the rival mafia group.
With three unique routes to take, My Mafia Girlfriend is an exciting, romantic tale of starcrossed lovers that's sure to speak to any budding mafiosa.
That's it for our list of the best mafia games on Switch and mobile. While you're here, check out our list of the biggest upcoming Switch games – you might just find a new, unexpected gem.