The latest event for Nintendo's mobile racer has been revealed, with the Mario Kart Tour exploration tour up next. As the title suggests, this one is all about exploring exotic locations, with the new underwater course Piranha Plant Cove serving as the star of the show.
With special exploration-ready shy guys available as the tour racers, you can check out Piranha Plant Cove's submerged ruins in style with a nifty cap and pickaxe on hand. There's also the new Mii racing suit, which this time around is a pretty standard brown outfit with the bob-omb cannon special skill.
There's also a fresh kart for the Mario Kart Tour exploration tour event, with the blue crawly kart out on the tracks for the first time. You can customise your ride with either of the event gliders on offer, with options including the gold candlelight flight or wonderful diamond designs.
If you want to take part in the Mario Kart Tour exploration tour, the racing begins on February 7 and runs until February 21. That gives you just a couple of weeks to lap up all the rewards, so be sure not to miss out on a minute of racing through Piranha Plant Cove.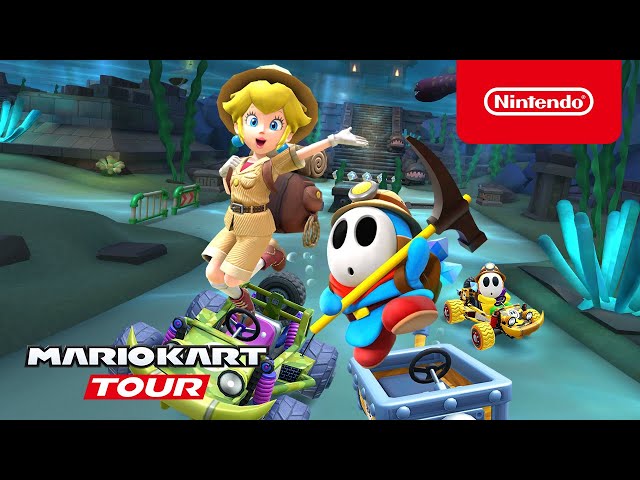 With that, you're up to date on the Mario Kart Tour exploration tour. For more motoring fun, check out our Car Factory Tycoon codes, or see our Roblox promo codes and Roblox game codes pages for some in-game Roblox freebies.