The Mario Kart Tour Ninja Tour is coming to combine some classic karting craziness with ninja-themed racers and items in another season full of fun. Still, don't expect a trip to Japan this time around, because according to Mario Kart Tour, ninjas are from Egypt.
Well, at least that's how it seems, with the Mario Kart Tour Ninja Tour reintroducing a Wii favourite track in Dry Dry Ruins. At least the event's new character is fitting for a sandy speedway, with Orange Shy Guy's mask helpful for keeping the sand out of his eyes. You can look forward to trying out the little racer when the event goes live on March 21.
In terms of new karts for the Ninja Tour, you can get your hands on the Taiko Drum Dasher, based on the massive Japanese instruments, as well as the Sakura Sports Coupe and Gold Hot Rod. You can pair any of those karts up with the fresh Gold Boo Glider, giving anyone in your wake something scary to stop them from catching up.
Of course, a new tour means a new Mii Outfit. This time around it's the Pokey Mii Racing Suit, based on the classic Pokey cacti that litter the deserts of the Mario series. While you can't poke and prod your opponent off the track, this suit does come with the banana-trio special ability, so maybe you can trick them into slipping off instead.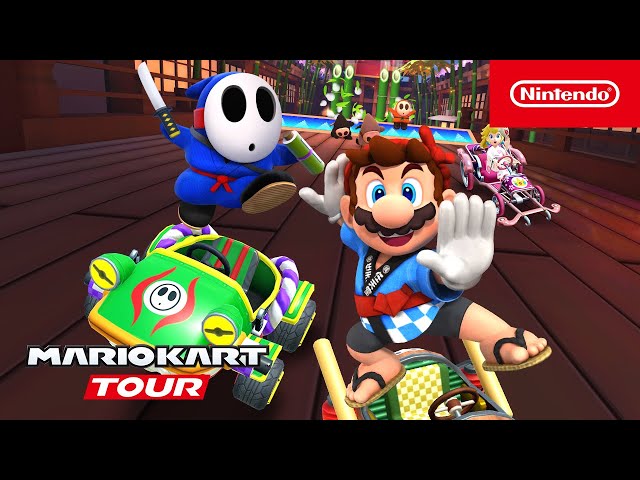 There you have it, all you need to know about the Mario Kart Tour Ninja Tour. If you're looking for a scare instead of speed, check out our FNAF characters and Poppy Playtime characters guides.