Get ready to go beneath Mushroom Kingdom, with the Mario Kart Tour Pipe Tour coming to Nintendo's kart racer. As ever, a new tour event in this pick from our list of the best mobile racing games means fresh tracks, new karts to test out, and a new Mii Racing Suit. So what are you waiting for? Start your engines.
The Mario Kart Tour Pipe tour begins on July 11, bringing with it a brand new track in the form of Pirhana Plant Pipeline. It's not all new, though, with classic tracks Wii Dry Dry Ruins, GBA Yoshi Desert, and Piranha Plant Cove 2 all arriving with the latest tour. Fortunately, with Wiggler making its Mario Kart Tour debut, there's a new nimble character to take on these tracks.
In terms of this season's Mii Racing suit, you can pick up a Wiggler-themed outfit to bug your opponents with its special banana-dropping skill. Still, if you don't fancy dressing up as Wiggler, there's also a Pauline cowgirl variant on offer that sees New Donk City's mayor as she might look if she were its sheriff instead.
If you're looking for new karts to master this season, you can check out the new rose-adorned, Yeehaw Wagon, Gold and Boo Pipes variant karts, and a Wiggler version of the Egg-1. You want more Wiggler? No problem, there's a Wiggler Parachute to stick on the back of your kart too.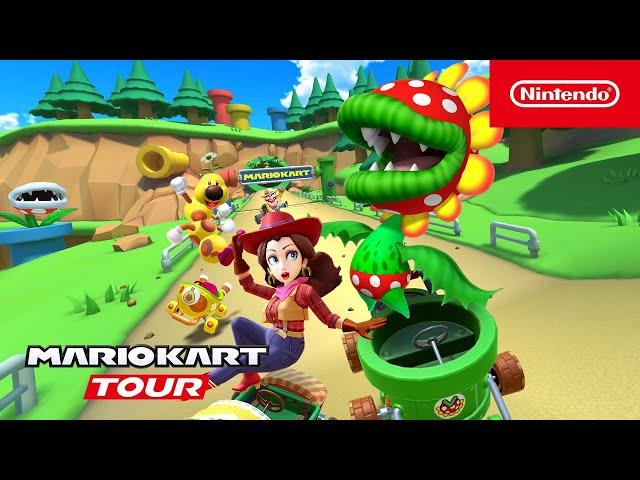 There you have it, all you need to know about the upcoming Mario Kart Tour Pipe Tour. For your own little mustached plumber, check out our Mario Kart Hot Wheels and Mario figure guides.