If you want your own collection of Mario Kart Hot Wheels, you're in the right place, as we've hunted down all the best sets and speedsters to put them in one neat list. From tracks and racer's taken from iconic locations from Mario Kart 8, to every shade of Yoshi you could ever want, there's a little something for everyone.
If you're struggling to remember the roster of Nintendo's high-octane hit, check out our Mario Kart characters guide to reacquaint yourself. Or, if you're in need of some speedy thrills while you wait for your chosen Hot Wheels to arrive, see our picks for the best mobile racing games and the best Switch racing games.
Let's speed into our Mario Kart hot wheels guide.
The best Mario Kart Hot Wheels
With Nintendo and Mattel leaning into Mario Kart-inspired Hot Wheels tracks and cars so heavily in recent years, there's plenty of options for both if you're looking to add to your collection. Because of this, we've split our list into tracks and cars separately, so you can quickly find whatever it is you need.
Mario Kart Hot Wheels tracks
Mario Circuit
Inspired by old-school Mario Kart tracks, Mario Circuit is a quick loop around an obstacle-free course, complete with coins.
Bowser's Castle Chaos
With two independent tracks, Bowser's Castle Chaos is perfect for a race with friends, just don't go too fast or you might fly off the course.
Rainbow Road Raceway
The Hot Wheels imagining of the most famous track in Mario Kart history, Rainbow Road Raceway is a high-speed classic and necessity for every collection.
Piranha Plant Slide
A regular track with one hungry obstacle, Piranha Plant Slide is a quick zipped loop with one of Mario's most common enemies waiting on every circuit.
Chain Chomp Arena
In this arena-style track, it's less about finishing the race and more about avoiding the ravenous Chain Chomp in the middle.
Bullet Bill Launcher
If you want to get your Mario Kart Hot Wheels cars up to top speed, there's no better or easier way than with Bullet Bill Launcher, which has no actual track, but some serious horsepower.
Mario Kart Hot Wheels cars
Mario – Standard
Mario – Wild Wing
Mario – Circuit Special
Peach
Luigi
Bowser
Wario
Waluigi
Shy Guy
Daisy
Mario, DK, DK Jr, and Yoshi four pack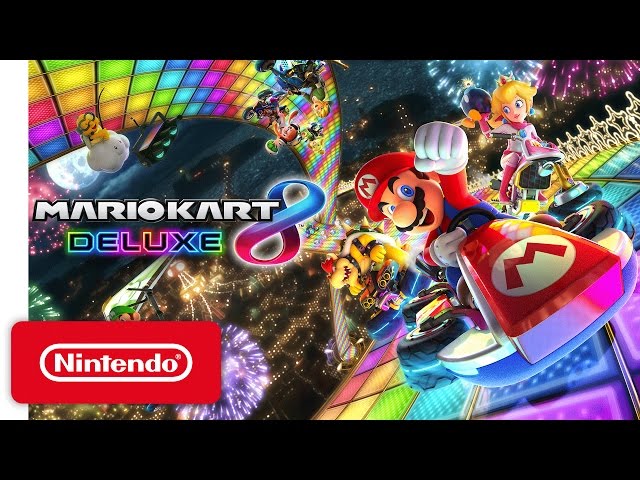 There you have it, our picks for the best Mario Kart Hot Wheels toys you can buy. For more Mario, check out our picks of the best Switch platformers, and see if you agree.