There's nothing that says retro quite like a Mario Casio watch. Combining two icons of the past that are still sticking around today, this new design takes inspiration from Mario's 8-bit adventures for a timepiece you won't want to take off your wrist.
As part of the iconic Casio G-Shock range, this plastic fantastic Mario watch is waterproof, shock-resistant, and, we assume, shell-proof too. With an 8-bit Mario on the strap, a classic Koopa shell on the digital clock face, and a blue background to match the serene sky of the Super Mario Bros. world, it's a fancy little thing that is sure to turn a few heads in any situation.
Funnily enough, this isn't the only Mario watch made available this year, with Tag Huer creating a pair of old-school timepieces adorned with Mario Kart insignias earlier this year. However, it should be said that the Casio alternative is much more affordable, available at a price point of around £129/€150/$150 rather than the astronomical price of the Tag Huer Mario Kart watches. Maybe they should be Mario Galaxy watches instead, as you would seemingly have to sell a small planet to afford one.
Where can I get the Mario Casio watch?
You can pick up the Mario Casio G-shock watch via the G-shock website when it goes on sale on November 8. That's just a week away, so be sure to bookmark the page ready for the time of release.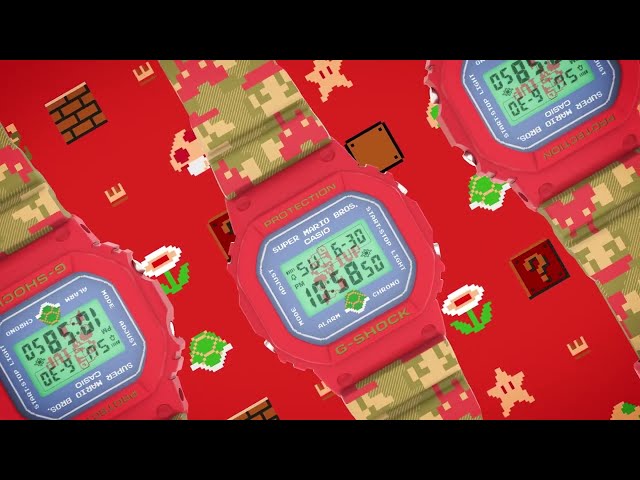 There you have it, all you need to know about the Mario Casio watch. To share some pictures of your funky timepiece when you get it, check out our Instagram download and WhatsApp download guides.