We love a bit of snazzy Mario merch. Whether it's the Mario lego sets we've seen so much of in the last few years or a classic plush, you can't go wrong with the moustachioed plumber as a gift. Now, Mario's moving upmarket thanks to Japanese fashion brand Gelato Pique, with a range of Mushroom Kingdom-inspired designs.
The wide range of Mario merch from Gelato Pique includes pyjama sets themed around Mario, Luigi, Toad, and Peach, mushroom baby socks, and even Super Mario Bros bedding. Basically, there's everything you could ever need for a Mario Party sleepover here, besides maybe the game itself – though fortunately, Mario Part 1 + 2 have just arrived on Switch thanks to Nintendo Switch Online + Expansion Pass.
Still, the highlight of the collection has to be the Mario and Luigi parka sets, each with their own fluffy hoods to resemble the famous brother's red and green caps. Of course, this is also one of the more expensive pieces from the set, putting you back ¥18,920 (roughly $130/£115) to pick up your cosy Mario cosplay.
The bad news is that at the time of writing, the Gelato Pique Mario merch line is only available in Japan. However, if you can work some magic with an international delivery company, or if you have a friend in Japan who can post out to you, it would be well worth picking them up for the mark-up price in the West alone.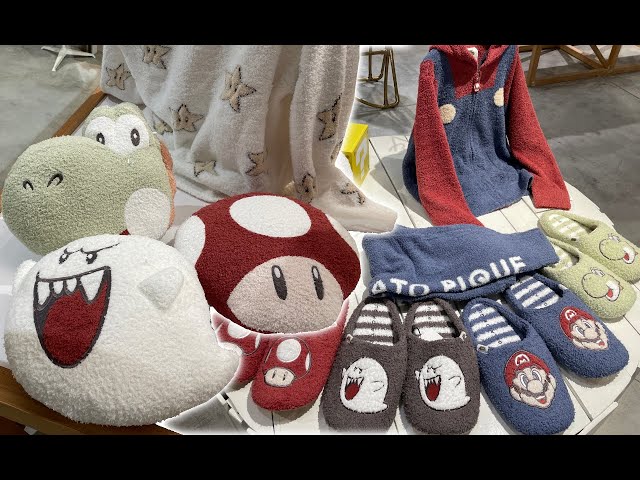 With that, you're up to date on the latest line of Mario merch out of Gelato Pique. To share these killer threads with friends, go social with our WhatsApp download and Instagram download guides.