Ahead of the 2023 release of Nintendo and Illumination's Super Mario Bros feature film, Reddit is asking fans of the moustachioed plumber to rank the Mario movie character designs we've seen so far. Fortunately, they're not asking for your opinion on Chris Pratt's voice acting this time, so you can keep that hot take to yourself.
With the latest Mario movie trailer offering a better look at Mario himself, as well as Donkey Kong, Peach, Luigi, Bowser, and some of the more minor Mushroom Kingdom characters, a Reddit post is asking those who frequent the Mario forum for their opinions. If there's one thing we know Reddit users have, it's opinions, and with over 250 comments in less than 24 hours, we're ready to see some.
In a nice change of pace, things seem to be quite upbeat from the Mario crowd, with the top comment at the time of writing reading "I think they look phenomenal, and I haven't been this excited for a movie in a VERY long time! My son is five years old and this is going to be the first movie we take him to see in theatres". I'm not crying. You're crying.
It seems the excited dad isn't the only one pleased with the designs so far, with other comments like "all of them are god-tier" and "all of them are great, but Bowser is just perfect". Someone also actually typed the words "I don't mind Mario, but they took away his juicy ass", and while I agree, I don't think anyone needed to say it out loud.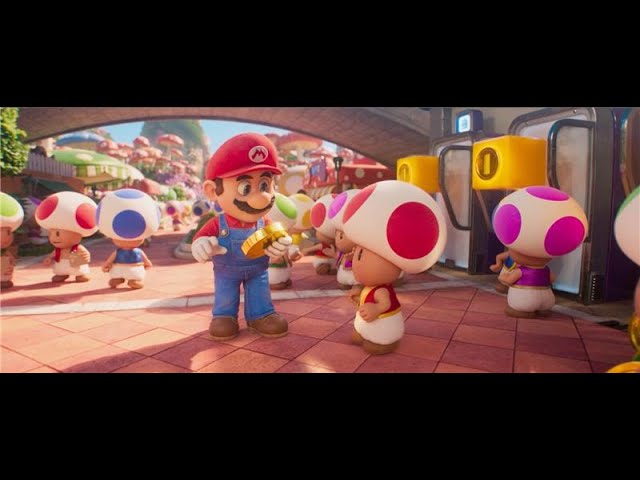 There are, of course, some detractors, with Peach proving the most divisive so far. One commenter said "All of them are pretty good, but I don't really like Peach's design", though they leave no reasons for their dislike of the princess, while another said "I can't get behind Peach's face, it just seems off to me". Still, there is seemingly enough love for the matriarch of Mushroom Kingdom to avoid a Sonic-like redesign just months before the Super Mario movie release date.
There you have it, all you need to know about Reddit's opinions on the Mario movie character designs. To get your own Jumpman for your desk, check out our Mario figure guide.