It's a rapidly circulating rumour that Illumination and Nintendo might have a Mario movie musical on their hands, with a number of media theorists – or YouTubers, as I like to call them – suggesting the feature film will see a few song and dance numbers. This theory has gone into overdrive since the New York Comic Con trailer showcase, with Jack Black teasing the crowd afterwards as to whether he's lent his legendary vocal prowess to the big bad of the Mario universe.
Now, with Keegan-Michael Key on the record stating that his Toad will blast out a tune or two in the upcoming film. When asked by Variety magazine as to whether we'll hear any songs from Toad, Key said "He does. I got to improvise a song in 'Super Mario Bros.' which was an absolute blast. That was just a stick of fun, that whole thing".
Of course, we can't wait to hear Toad sing, and with improvised work from one of the minds that brought us Key & Peele, one of the better sketch comedies of the last decade or so, it's almost guaranteed to be a hit. Whether we'll see the divisive Chris Pratt pick up the mic and belt out his first musical role as Mario we still don't know, though if the Lego Movie's "Everything is Awesome" is anything to go by, it wouldn't be a surprise to see him take to the tunes.
One character we still don't know too much about is Luigi, but with It's Always Sunny in Philadelphia's Charlie Day on hand, we're safe in the knowledge that any Luigi-led musical numbers would be Oscar-worthy, if not at least up for a couple of Golden Globes. If there's any scope for a Luigi and Toad duet, then I really do hope this movie ends up as a musical.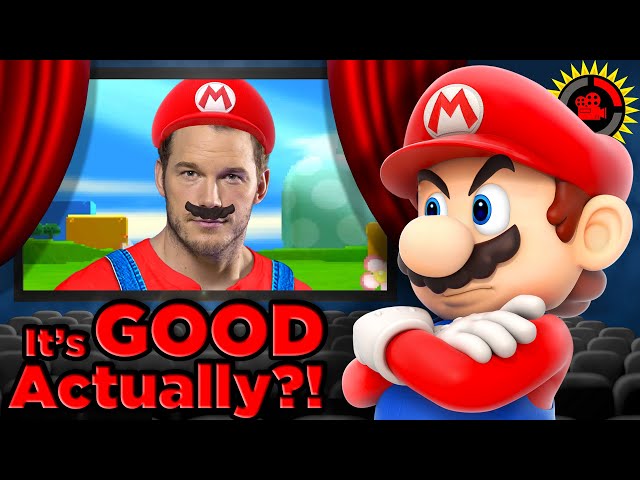 There you have it, the latest on whether to expect a Mario movie musical or not. For something we do know for sure, check out our guides on how to delete apps on iPhone and how to delete contacts on iPhone.