Inspired by the newest MCU movie, Kabam has released the Marvel's Contest of Champions Guardians of the Galaxy cinematic trailer. It reveals two new champions facing off against the Guardians, including Star-Lord, Rocket Raccoon, and Gamora in the battlerealm.
Fresh off the set of Guardians of the Galaxy Vol. 3, Adam Warlock joins the fight in the battlerealm later this month. He's a genetically engineered, faultless Sovereign and High Priestess Ayesha created him to ultimately put an end to the Guardians. Entering the fight alongside him is Moondragon, a powerful telepath under the influence of a cosmic entity known as the Dragon of the Moon.
To add to MCoC's Guardians celebration, you can temporarily add one of the team to your roster from May 5. Choose from three-star versions of Star-Lord, Gamora, Nebula, Drax, Rocket Raccoon, and Mantis to give your team a cosmic boost.
When is the MCoC new champion release date?
Moondragon enters the Contest on May 11 and Adam Warlock follows on May 25.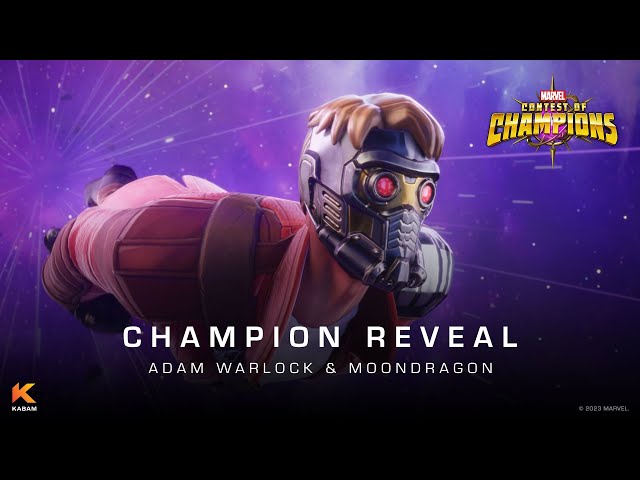 That's everything you need to know about the MCoC Guardians of the Galaxy trailer. If you can't get enough of these heroes, check out our Marvel Snap decks guide or our guide to the best Marvel games on Switch and mobile.